The Financial Crimes Enforcement Network (FinCEN) the United States agency tasked with the responsibility of enforcing economic sanctions has warned that the Iranian government is taking advantage of the versatility of digital currencies to evade sanctions.
The agency warned on Thursday that this evasion by the Iranian government poses risks to the global financial system. This warning stated a systematic evasion of anti money laundering restrictions and financial crimes by the government.
The release stated that the Iranian use of cryptocurrencies for the purpose since 2013 may just be a small fraction comparatively. The agency which said that $3.8 million worth of Bitcoin denominated cryptocurrencies has been transacted annually by the government.
It continued by saying that although this may not be significant, it may herald a new trend by which sanctions will be effectively evaded taking advantage of digital currencies.
 FinCEN stated that it is aware of the Iranian central bank's ban on domestic financial institutional involvement with cryptocurrencies . It however stated that even the initiative is not sufficient considering that that anyone with internet access is still able to make crypto based transactions across the internet.
The agency is warning cryptocurrency exchanges to be wary of transactions originating from the country. It stated that the essence of monitoring at this time cannot be overemphasized.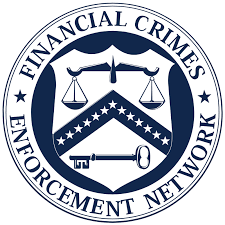 The FinCEN is also on the lookout for Iranian based crypto exchanges that may be facilitating evasion of sanctions. The agency listed its interests as "Iran-located, Internet-based virtual currency exchanges, "U.S.- or other third country-based virtual currency exchanges," and "peer-to-peer (P2P) exchangers."
The release is asking institutions to review blockchain based activities originating and terminating in Iran. "technical details such as IP addresses with time stamps, device identifiers, and indicators of compromise that can provide helpful information to authorities." The agency advocates the use of monitoring tools and other blockchain tools to ensure close monitory of Iranian based IP addresses to forestall evasion of sanctions.
CT stated that, "The advisory more broadly "remind[s] financial institutions of [their] regulatory obligations under the Bank Secrecy Act (BSA) and the Comprehensive Iran Sanctions, Accountability, and Divestment Act of 2010 (CISADA)."
It is not surprising that FinCEN is raising the issue at this time. Last summer, it was reported that the Iranians are turning more to Bitcoin and other cryptocurrencies as the country faces economic sanctions and attendant inflation. This is especially so with the imminent exit of the United States from the 2015 Iran nuclear deal.