Misunderstanding among founders is nothing new even though the consequences are usually nasty for the project as seen with Tezos. A leaked Slack chat that has been repeatedly shared on social media has shown that all is not well with IOTA, the German based non-profit group. The leaked chat showed that one of the founders of the project expressed a vote of no confidence on the board chairman of IOTA Foundation, Dominik Schiener.
The genesis of the squabbles was that two founders of the project, Serguei Popov and Sergey Ivancheglo were not included as board members during the registration of IOTA Foundation. The present board resolved to bring in the two founders even though that would mean a resolution from a supervisory board in a couple of months.
According to a statement released by the foundation regarding the issue, it stated:
"The current board has decided, to move forward with inviting the two missing founders into the IOTA Foundation [sic] Board of Directors, based on a mutually signed Memorandum of Understanding, which defines the modus operandi for collaboration, until the changes to the statute can be formally established."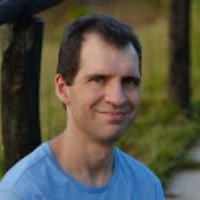 The situation in which the two founding members have had to wait for months to be admitted to the board seems to have been aggravated by the comments of  Schiener who has the sole authority to nominate them. According to the leaked chats, Schiener had insisted that the status must be changed before the nominations can take place since in the past they all agreed to "do a call with Popov and cfb" [Sergey Ivancheglo] first. He further added "I don't even know what they will be doing on the board."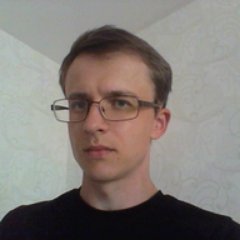 The irked Sergey Ivancheglo responded with, "Did I get it right: I need your permission to join the board but you refuse to give it?"
The situation is obviously responsible to the call by Ivancheglo that the chairman of the board be removed saying "I inform everyone that I [no] longer trust Dominik Schiener and I think he should quit the IOTA Foundation [sic] for the better future of IOTA."
Even as the founders squabbled, the effect of the quarrel has been felt by the Foundation while it has spiraled to the performance of MIOTA the internal currency of IOTA which fell to its lowest value for the year.
The foundation has released a statement expressing regret that the issue of exclusion of the two founders was not given priority saying, "circumstances led to a situation, where two of the IOTA founders have been 'waiting for board seats' for more than four months," continuing, it said:
"Unfortunately, sufficient priority was not given to this open issue, and there was a failure to keep the 'missing' board members informed about progress."
The statement also said:
"Sergey Ivancheglo has since stated that asking for Dominik to resign was an emotional reaction to the situation, which had built up over months. The situation did not feel fair to him, being an integral member of the team behind IOTA as we know it today."