IOTA, the Internet-of-Things-oriented cryptocurrency, has seen a sudden growth in its market cap, following an announcement issued this November 28, about a Partnership agreement with some of the biggest companies in the world, such as Microsoft.
The MIOTA (IOTA's token), has been a modest, low profile virtual currency that didn't go pass $ 0.08 in its USD/MIOTA exchange rate, until this November 28, when the German-based startup announced the launching of its brand-new platform Data Marketplace, a Tangle-based solution that aims to serve as a channel for moving what they call "the oil of Internet of Things (IoT)", which is nothing more than data monetization.
Aditionally, this news came with a surprise that heavily contributed with its new All-Time High: the support from various renowned companies around the world, such as Microsoft, Samsung, Cisco and Volkswagen. These would be the first giving a try to Data Marketplace demo, which will be running for two months.
After the announcement, the cryptocurrency recorded a soaring trend throughout this last week that earned it an ATH in its USD/MIOTA exchange rate of $ 3.46 – at press time – and a sudden growth in its market cap that, before the news, was of 2 bln dollars. Right now is valuated in more than 9 bln dollars, which represents an increase of 7 bln in the span of just a week, according to data collected from CoinMarketCap.
Data Marketplace: IoT's monetization
IOTA has proposed itself the task of serving as a basis for development of IoT, by taking advantage of the benefits brought to by Blockchain technology. For this, the team behind this startup has planned a solution called "Data Marketplace". This project is aimed towards decentralizing global data flows.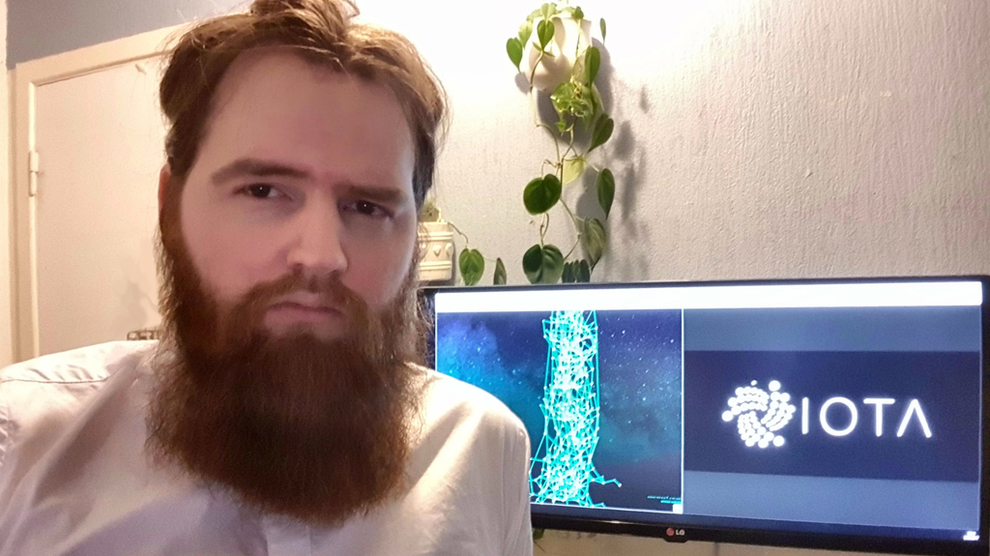 David Sønstebø, IOTA's founder, has stated that data is an element so important that today, data analysis is a multi-billion-dollars industry that seeks to reinvent itself every day, in order to better monetize data flows. In his own words, "Data is one of the most imperative ingredients in the machine economy and the connected world".
Data Marketplace will enable companies to distribute and monetize data through a system known as Tangle. This architecture will allow to do transactions free of any kind of fee, thanks to the criptocoin being DAG-based, a feature that surpasses standard Blockchain protocols. With Tangle, a lot of scalability problems that plague other criptocurrencies – such as the popular Bitcoin – are solved. According to Microsoft's crypto analyst Omkar Naik, "(Tangle) is a key development in the creation of a connected world".