CPU giant Intel ventures into the crypto mining and blockchain space with an efficient Bitcoin mining chip and dedicated blockchain-focused group.
In the latest press release, Raja M. Koduri, senior vice president and general manager of Accelerated Computing Systems and Graphics Group at Intel Corporation, announced a roadmap to contribute to the development of blockchain technologies, starting with an efficient and effective cryptocurrency mining chipset, named blockchain accelerator in the press release.
Koduri wrote:
"Today, we at Intel are declaring our intent to contribute to the development of blockchain technologies, with a roadmap of energy-efficient accelerators. Intel will engage and promote an open and secure blockchain ecosystem and will help advance this technology in a responsible and sustainable way."
Intel Custome Compute Group
To organize its blockchain-focused projects, California-based Intel Corporation has announced the formation of a Custom Compute Group "within Intel's Accelerated Computing Systems and Graphics business unit."
According to the Senior Vice President, the group will be focusing on providing high-performance computing solutions "optimized for customers' workloads, including blockchain and other custom accelerated supercomputing opportunities at the edge."
Furthermore, the company will also make use of technologies from its zetta-scale computing initiative to deliver even more energy-efficient solutions for blockchain applications.
Intel's Blockchain Accelerator Mining Chip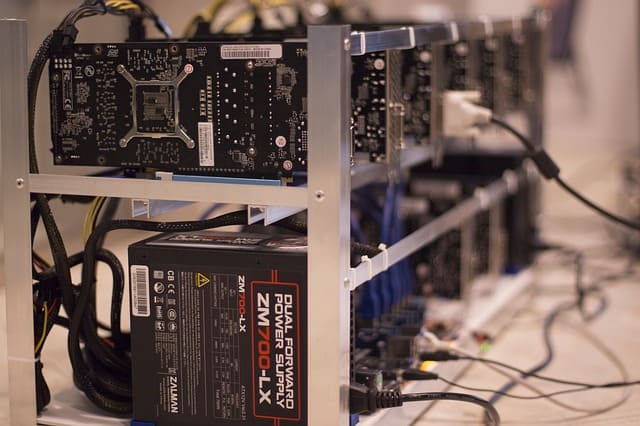 Intel's upcoming energy-efficient accelerators, the so-called Blockchain Accelerator by the firm, for crypto mining is currently the topic of discussion that is promised to deliver 1000x better performance per watt than mainstream GPUs for SHA-256 based mining.
Developed by Intel Labs, these new ASICs have already been leaked under the "Bonanza Mine" name that will be presented at the upcoming International Solid State Circuit Conference (ISSCC). According to reports, the company has described these chips as "ultra-low-voltage energy-efficient Bitcoin mining ASIC." The product is expected to hit the market later this year.
According to the announcement, Intel has already customers in line waiting for the Bitcoin Mining ASIC. "Argo Blockchain, BLOCK (formerly known as Square), and GRIID Infrastructure are among our first customers for this upcoming product," reads the announcement.
The company has expressed its strong belief in the blockchain space and these initiatives might be preparations for Intel to enter Metaverse and Web 3.0 in the future. Raja M. Koduri said:
"Blockchain is a technology that has the potential to enable everyone to own much of the digital content and services they create. Some even call it an inflection point in computing, fundamentally disrupting the way we store, process, and transact our digital assets as we usher in the era of metaverse and Web 3.0. No matter how the future evolves, it is certain the availability of a lot more compute to everyone will play a central role."