In an effort to promote greater versatility, stability and ease of use in the world of cryptography, InPay has developed a feature that allows the use of two-way platforms Ethereum Classic and Waves.
With a wide range of benefits, such as an immutable block chain, a large and growing community, as well as fast and inexpensive transactions, InPay users will be able to directly access the Ethereum Classic infrastructure with intelligent contracts and dapps. Take advantage of many of the features of the platform (Ethereum), including its large reserve of mining energy.
In addition, the Waves platform will provide InPay users with the option of converting tokens in fiduciary currency, leveraging integrated decentralized exchange, which facilitates the addition of assets to the portfolio.
At present, InPay remains the only asset on the ETC platform. Features offered by InPay include a voting system for cardholders, which allows them to participate directly in project development and future strategic direction. The goal here is to avoid pitfalls that have affected many cryptographic projects because of poor cohesion in their decision-making structure.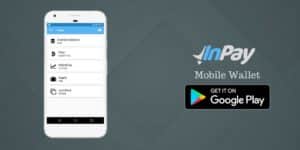 InPay also provides an alias system that provides ease for beginners in digital coins that may be intimidated and confused by the normal features of these coins and their wallets, such as many character addresses. These short and memorable aliases can be valuable for both daily user wallets and crowdfunding campaigns.
The InPay Explorer has several features for transactions, addresses, aliases, proposals and exchanges. It has also created a web-based portfolio to avoid the annoying problem of having to have a lot of space on users' hard drives, as was common with several other platforms.
InPay started in October 2016 and is currently on the list of various exchanges, including EmpoEX, Yobit and Cryptopia.
We invite you to follow the day by day about the cryptocurrencies, blockchain and bitcoin world at Crypto-economy.