In the upcoming GST Council meeting, officials in India are expected to consider imposing a 28% goods and services tax on cryptocurrencies.
The goods and services tax (GST) council (the taxation body that deals with indirect taxes in the country) will meet on Monday. A report from the CNBC-TV18 claims that the GST council will discuss the future of indirect taxes.
More Clarification Needed
The GST Council is planning to appoint a legal committee to study the idea of charging a 28% GST on cryptocurrencies as soon as possible. This committee will submit its proposal to the GST Council for approval, which will then move it to the GST Council for examination. 
In order to make it more clear, the motion is expected to be introduced at the next GST Council meeting, which is yet to be scheduled.
Finance Minister Nirmala Sitharaman has proposed a 30% tax on cryptocurrency and other assets earnings in the Union Budget for the year 2022. There will be no deductions allowed, and losses in transactions will not be able to be used as offsets to offset profits, except for the cost of purchase. As of January 1, 2019, a new section 115BBH has been added to the Income Tax Act of 1961, which applies to virtual digital assets.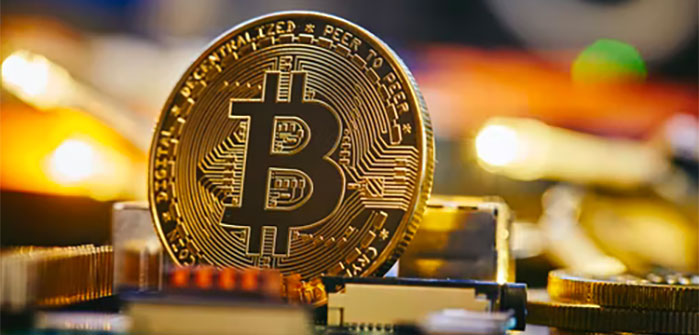 A lack of legislation in the country has meant that cryptocurrency like Bitcoin has yet to be defined in the legal sense due to the lack of legislation in the country. The tax plan in the Union Budget for cryptocurrencies is seen by investors as essentially legalizing the trade in cryptocurrencies. According to Nirmala Sitharaman, the Finance Minister, taxing crypto does not make it legitimate. The government is currently examining the issue. 
Aside from that, the GST Council in India is seeking state input on the matter of raising rates on 143 items despite rising costs for major commodities there. It is understood that the GST Council is considering the idea of scrapping the 5% slab by transferring some mass-market products to 3% and the rest to 8%, according to sources.
According to reports, the government also plans a hike in the GST over the next two years, as well as a reduction in the number of tax slabs. It is expected that the government will be able to raise more taxes due to this move, as well as cut inflation, which has reached a 17-month high. 
Tax revenues increased by Rs 1,67,540 crore in April as a result of higher compliance and a quicker economic recovery. In March, there were 1,42,095 crores, which is 25,000 crores more than in the previous month. Anyhow, the recent decision by India GST may result in more worries for crypto investors in that country.