Huobi Indonesia has launched a fiat gateway in the country to enable fiat-to-crypto trading between the Indonesian Rupiah (IDR) and Tether (USDT).
In a press release on December 27, the Indonesian arm of Huobi Global, said that this fiat-crypto channel is an USDT/IDR gateway that will allow Indonesian investors to use the local fiat currency to trade over 250 cryptocurrencies available on Huobi Indonesia's digital asset exchange.
According to Huobi Indonesia, due to high population and one of the largest economy in Southeast Asia, Indonesia offers a great "opportunity to contribute to the growth of the greater blockchain community and help drive crypto adoption globally."
Huobi Indonesia is a digital asset exchange, based in Jakarta, having more than 50,000 registered users and 5,000 of them are the daily traders. It consists of an API, based on Huobi Cloud Technology. The deep liquidity provided by Huobi Global is also benefited from this technology.
Huobi Cloud is a technical solution provider introduced in 2018. It enables its partners to quickly build secure and stable crypto-to-crypto trading, OTC, operational, and ecosystem solution.
David Chen, Senior Director of Huobi Cloud, commented:
"The new fiat gateway is part of Huobi's global expansion strategy and reflects our ongoing commitment to working with strong local partners in key markets across the globe. By continuing to add new fiat/crypto pairs for Huobi Cloud 2.0, we want to make it frictionless for investors anywhere in the world to trade digital assets on a trusted and proven platform."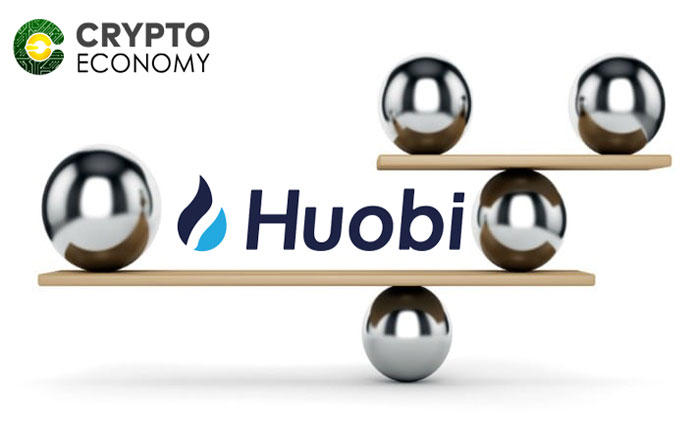 Xiong Dan, CEO of Huobi Indonesia, said that the exchange aimed to become the largest exchange in the country within next six months. He further stated:
"The Indonesian Rupiah fiat gateway is an exciting milestone for the Huobi Indonesia team. We will continue to expand the Indonesian market, consolidate and improve service quality, fulfil market commitments, and accelerate the development of local businesses."
The Huobi group is one of the pioneers of Blockchain technology established in 2013. Currently, It offers convenient cryptocurrency trading and asset management services to millions of users in 130+ countries. As reported by Crypto Economy, it also launched fiat gateway for Argentinian Peso in September of 2019. With this launch, the exchange now has fiat gateways in three of its local subsidiaries that are in Argentina, South Korea, and Indonesia.
A Huobi Global spokesperson talking to a crypto news outlet said that the exchange also plans to launch a fiat gateway in various key markets like Turkey and Russia in 2020.