New technologies aim at artificial intelligence to achieve highly personalized and specialized results. From an analysis of human personality driven by blockchain will give a boost to the industry of personalized digital products. On this premise stands the Human Discovery Platform – HDP – about which we will discuss here.
Human Discovery Platform – HDP – is a decentralized system for the creation of complex methodologies of human personality analysis driven by blockchain that will boost the industry of personalized digital products. This system creates a synergistic environment where the best methods of coaches, psychologists and other Authors will be collected and digitized, and tools will be created to launch products based on them.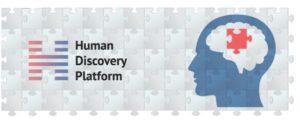 HDP is a transparent environment for the creation of high quality digital products based on proven methods for personality analysis. Human Discovery Platform solves the problem: the system will unite the authors of the available methods and create a civilized environment that will allow to test and verify in a methodical way.
Each use of a method block will create a blockchain-network record on incoming and outgoing data without connection to a user's personal data. Therefore, the results of the analysis will be transparent, impersonal and available for verification.
Regarding the business model, consumers will receive a reward in the form of HD tokens for providing data at the time of registration. This will ensure Consumers' traffic to the Platform that creates the ground for the methodical and product development. A Consumer may sell tokens received in the market or use them to pay for the use of the Products of the Platform.
All economic conditions for cooperation between authors, sponsors and entrepreneurs will be set in an intelligent contract. Based on the analysis request volume, the smart contract will distribute the received HD token for use.
The platform token (HD-Token) is not an equity and does not grant any right to dividends or other income from the Platform. HD-Token is a software code with cryptographic elements that is sold exclusively as a product token of the Platform released on the basis of the Ethereum protocol.
The HD-tokens have functionality only within the framework of the Platform, and their creation is conditioned by the need to develop the internal economy of the Human Discovery ecosystem that will guarantee transparent and fair relations among the participants of the ecosystem.
The HD-Tokens are intended to be used only for specific purposes. They will only issue 100,000,000 HD-tokens, whose price is $ 0.375.
The ICO of this platform will begin on November 22, until December 7. For more details, you can check their White paper.