Hong Kong-based crypto exchange AAX has halted withdrawals citing a scheduled system upgrade. The crypto platform highlighted, "withdrawals have been suspended to avoid fraud and exploitation".
According to an official blogpost, AAX confirmed the company will be suspending withdrawals for all users due to the failure of a third party partner. However, the Hong Kong based company refused to identify the partner. AAX further wrote that in the wake of the partner failure, some user's balances had to be manually restored to ensure accuracy of their holdings. The crypto exchange said,
"We will continue our best efforts to resume regular operations for all users within 7-10 days to ensure the utmost accuracy. We understand it is important for users to be able to withdraw and transact as soon as possible, and we are working extremely hard to offer limited withdrawals to minimize risk."
At AAX, we have always put our users first, and here we would like to share with you the following updates regarding our current situation.https://t.co/eStF80TBS2

— AAX (@AAXExchange) November 13, 2022
Why did AAX Halt Withdrwals?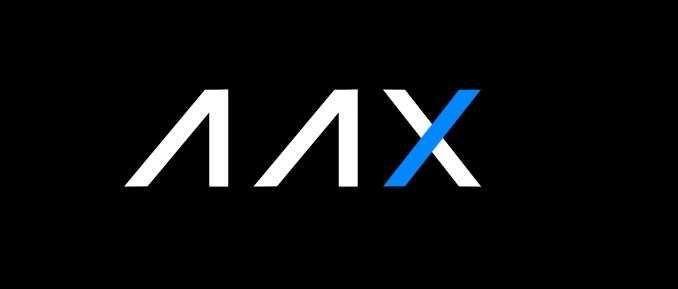 AAX vice president Ben Caselin took to Twitter to confess about the untimely measure the company had to take in order to prevent security lapses. He specified the system update has been enforced to address "serious vulnerabilities." Caselin also hinted at a longer wait time for the system to resume in order to minimize risks.
Meanwhile, the crypto exchange which has about 2 million users worldwide has created an AAX user withdrawal request form for withdrawal and other operational requests. The company reiterated that customer service team will work closely with the security, operations and compliance team to ensure a seamless process citing, "expect manual withdrawals to take longer than usual."
https://twitter.com/BenCaselin/status/1591837425214849024
FTX Crisis Puts Pressure on Crypto Industry
AAX has also set up a dedicated Task Force to monitor the situation and provide regular updates on the company's social medial platforms. In an additional statement to Bloomberg, Caselin weighed in on how the FTX crisis has caused an "immense pressure" on the cryptocurrency industry. He emphasized the collapse of FTX exchange has caused an upheaval rendering users nervous about exchange holdings. Caselin tweeted,
"Given the already fearful circumstances in industry, opening up will require some caution and will be gradual, as sentiment cools."
The dramatic collapse of one of the leading cryptocurrency exchanges has triggred a widespread panic. As per Citi analyst Joseph Ayoub, the overall cryptocurrency market faces risks of contagion due the the collapse of FTX. He asserted that crypto exchanges will face renewed skepticism and trust in the fallout of FTX. In an interview Ayoub said,
"I think there's a serious risk of broader contagion to the ecosystem itself."