Regulatory concerns for Binance may have taken a breather but there is no stopping the world's leading cryptocurrency exchange from expanding and reaffirming its presence in Africa. Running parallel to this trend Binance has announced yet another new feature called- Block Trade Zone for the users based in Nigeria. What exactly does the new zone represent?
According to the official blog post, the Block Trade zone is essentially a section of the Binance P2P application that is designed to enable high volume traders to access to necessary liquidity in order to purchase and sell large amounts of Bitcoin [BTC], Tether [USDT], Ethereum [ETH], Binance USD [BUSD] among other tokens.
Binance Africa's tweet regarding the same read,
⚡️Introducing the #BinanceP2P Block trade zone.

Get access to sufficient liquidity, to buy and sell large amounts of BTC, USDT, ETH, BUSD on the Block Trade Zone…

Read more 📌https://t.co/f6epyK4tBz

— Binance Africa (@BinanceAfrica) August 30, 2021
As of now, the Block trade zone is only available on the mobile app. Additionally, Binance also revealed that the transaction limits per order in the Block trade zone are within the range of 5 million NGN to 200 million NGN.
The liquidity providers of the zone are known as Block trade merchants. They will have a Diamond badge to show their Block trade merchant VIP level. These merchants will need to go through several rounds of verification and authentication processes to ensure that they are well qualified for catering massive volume required in the block trade zone.
Binance Africa summarised,
"Block trade zone launches In Nigeria to service traders that want to buy and sell a high volume of crypto. Users can Buy and Sell from 5 Million NGN to 200 Million NGN per transaction. Block trade merchants are highly vetted and qualified businesses that can cater for the volume required in the zone."
Binance's expansion in Nigeria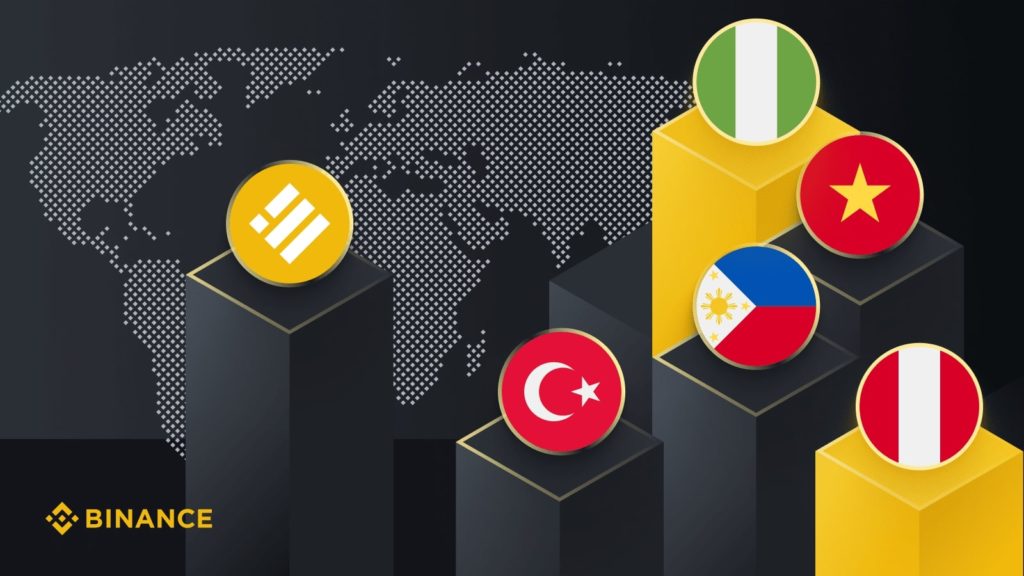 Binance has been working towards strengthening its foothold in Nigeria, a country that is riddled by hyperinflation, amidst growing regulatory hurdles in other parts of the world. Hence, the latest move catering for the Nigerian users of the cryptocurrency platform is a crucial one. It had previously revealed that Nigeria was the top country leading crypto adoption in the world.
The report read,
"Topping the list is the African nation of almost 200 million people, mainly on the younger, more tech-savvy side. With most Nigerians adept at sending money and paying through their phones, almost a third of Nigerians surveyed by Statista have used or owned crypto at some point. "
It isn't a surprise that transactions in cryptocurrency are growing rapidly in the African country which has a massive unbanked population. Despite the crypto ban imposed by the central bank of Nigeria, that prevented commercial banks and payment services from engaging with crypto-related entities, the young, tech-savvy population has embraced the financial revolution for the first time.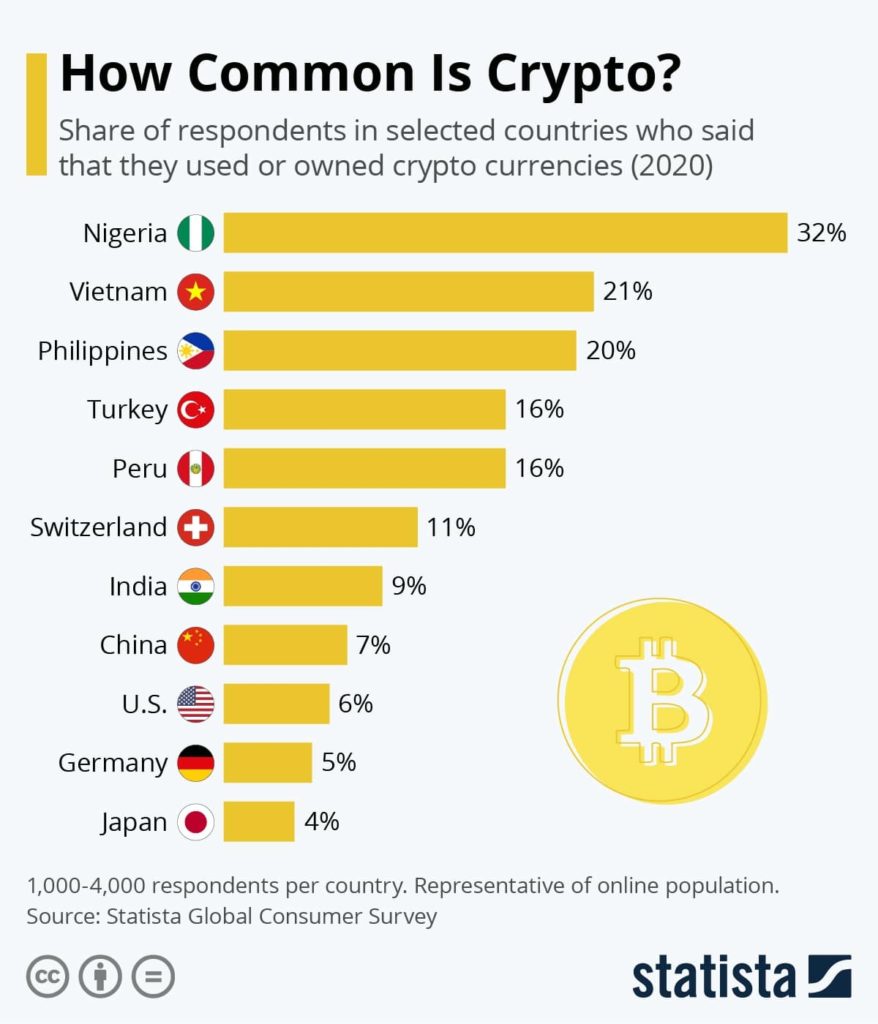 ---