Grayscale Investments is the largest virtual currency asset manager in the world. In a recent development, Grayscale Investments has announced its European Exchange-Traded Fund (ETF). The newly launched ETF goes by the name of Grayscale Future of Finance UCITS ETF (GFOF).
An exciting milestone: Announcing our first European ETF, Grayscale Future of Finance UCITS ETF — listing on London Stock Exchange (LSE), Borsa Italiana, and Deutsche Börse Xetra.
https://t.co/kwmWSxvOiV

— Grayscale (@Grayscale) May 16, 2022
As per the announcement, GFOF will be listed on the London Stock Exchange, Deutsche Börse Xetra, and Borsa Italiana. The first European ETF of Grayscale, GFOF UCITS ETF will be up for sale all across the continent. Through listing on selected exchanges, GFOF aims to expand its strategic reach. The company expects positive results and responses from its European ETF in the near future.
The Newly Introduced Grayscale ETF Will Offer More Investing Exposure
Grayscale's ETF product will be tracking the performance of the Bloomberg Grayscale Future of Finance Index. At the start of this year, the digital asset managing firm introduced an ETF in the US for a similar purpose. Moreover, the companies linked with the Future of Finance Index offer financial foundations, technology solutions, and digital asset infrastructure.
The CEO of Grayscale Investments, Michael Sonnenshein stated that a few months back the company collaborated with Bloomberg for its first-ever ETF. It was meant to expand the business of the firm. However, the company was able to gain popularity and success as demand grew for its products globally.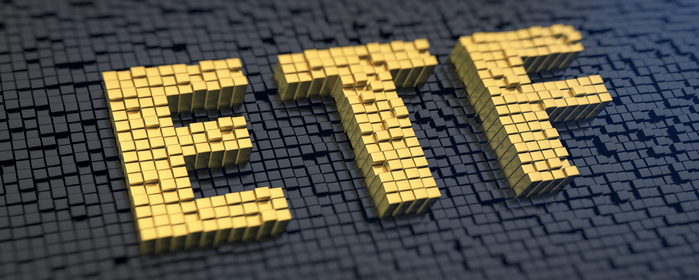 The success of Grayscale's previously introduced products is a significant reason for launching a European ETF. Along with the CEO, the team at Grayscale is optimistic about the success of its new product. Additionally, the team is confident that the developed product will help investors in building a strong portfolio. Thus, these ETFs will help investors in combating the instability of the digital asset market.
European investors have also shown an increased interest in Grayscale's ETF product. They believe that GFOF UCITS ETF will give them increased exposure to companies that have a key role in the global economic system. These companies will be more relevant to the financial structure in the future. Also, several investors have expressed their liking towards Grayscale, terming it as a trusted and reliable partner.
In the past few years, the global financial setup has seen many modifications and advancements. In a bid to ensure more transparency and accessibility, organizations have tried to familiarize themselves with the concept of the digital economy. Grayscale's efforts and contributions towards this cause have helped companies in making a progress. Therefore, the company aims to persist with its leading role in digital currency investing.