This proposal was issued by Olexandr Danchenko, president of the Computerization and Communications Committee of the Rada. Who in turn criticized the law enforcement agencies for taking energetic action against cryptocurrency miners. He also described mining as "a mere calculation" so he proposed separating it from this type of currency.
As a result, lawmakers have criticized the recent confiscations of mining equipment by police agencies, as they claim that mined coins were used to finance pro-Russian separatist forces.
On the other hand last Thursday, a series of raids was carried out in several mining facilities in Kiev. One of them was at the Kvazar PJSC plant, where more than 1000 graphic cards, 1,500 hard drives, 500 motherboards, and a series of laptops were confiscated.
In this regard, the authorities assured that the profits of the mining company were used to finance separatist activities in the eastern regions of Donetsk and Lugansk. Notably, the police found details of Russian bank accounts and evidence of funds stored in the wallets of Quiwi and Yandez.
According to the information provided at a meeting in Kiev by the deputy attorney general of that country, Anatoliy Matios, stressed that this currency officially banned in Ukraine, has been used in order to buy military equipment, weapons and ammunition for illegal armed groups in LPR (People's Republic of Luhansk) and DPR (People's Republic of Donetsk).

In the same way, some researchers have identified people involved in this fact, which makes them suspect, because it is not known why they have established their farms in this territory. When the transfer of funds or equipment would have been easier from Russian territory.

Cyberpolice supports legislation
In a statement quoted by local media, Sergei Demedyuk, head of the Ukrainian police's cyber crime department, has expressed support for the legislation. He also announced that it is necessary to modify the law to tax transactions related to crypts.
Also, he warned that if the authorities can not regulate the status of the crypts in the near future, the state should prohibit the circulation in its entirety. According to the observations made by Demedyuk dozens of officials own a total of more than 21,000 bitcoins. For what he considers necessary such regulation, since there is an uncontrolled circulation.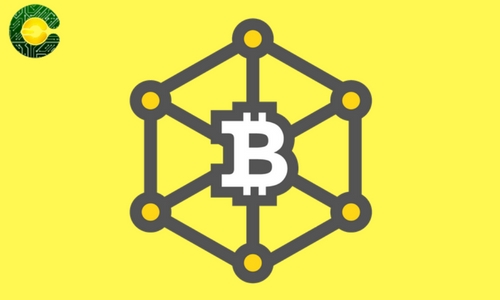 In such a way that the Minister of Justice of Ukraine, Pavel Petrenko, declared that Bitcoin should join the legal field and added that government institutions should respond to such phenomenon.
While the National Bank of Ukraine continues to oppose cryptocurrencies. Legislators have raised since October last year two bills to regulate cryptocurrencies and mining, which has been advancing through commissions in the Rada.
Post-Soviet authorities attract miners
The government of Transnistria has been trying to create an environment developed in cryptocurrencies. So a recent legislation legalizes the cryptocurrency mining. Where it offers foreign investors a series of incentives.
In the same way, entrepreneurs invited to establish mining facilities within the country, are not required to register a local company. So it gives them greater ease when it comes to investing. In addition, they can take advantage of duty-free imports of mining equipment and access to low-cost energy.
Added to this, it is a threat according to the warning made by Danchenko about the exodus of the Ukrainian miners. Because it comes at a time when other post-Soviet authorities are trying to attract miners. Meanwhile, Belarus will soon complete the legislation process for the whole encryption sector with tax breaks for mining companies.
Therefore, for some time there has been intense debate about the regulation of Bitcoin and other issues related to cryptocurrencies in Ukraine, with growing actions to legalize the entire sector. In this regard, it is estimated that this new legislation could introduce incentives for miners, tax exemptions for encrypted income and mining profits in the country.