Glassnode's latest onchain newsletter shows the effect of the NFT sector and its attraction on the adoption rate of Bitcoin and the crypto industry as a whole. This week's edition takes a deep dive into the emergence of an intriguing concept in the crypto world – Ordinals.
Mainstream Adoption with the Help of NFTs
The recent heavy US regulatory moves and SEC crackdowns have rocked the digital asset market, causing the first significant pullback of the year. Yet, amidst the chaos, a new demand for blockspace is emerging, fueled by the unexpected popularity of Ordinals on the Bitcoin blockchain.
According to the newsletter, NFTs hosted on the Bitcoin blockchain in Ordinals and Inscriptions have taken the world by storm, with over 69k Inscriptions already created. This has led to a surge in Bitcoin network activity.
With the rise of Ordinals and Inscriptions on the Bitcoin blockchain, there has been a significant uptick in on-chain activity metrics, primarily related to activity and not necessarily coin volume moved. The total number of non-zero balance addresses has reached an all-time high of 44.06M addresses, indicating a short-term increase in Bitcoin network usage.
However, instead of carrying a large payload of coin volume, Ordinals have a more significant load of data and new active users, leading to a new buyer of blockspace and upward pressure on the fee market. 
The market analysis provides a good gauge of higher demand for blockspace, and the current upward pressure suggests a growing overall demand.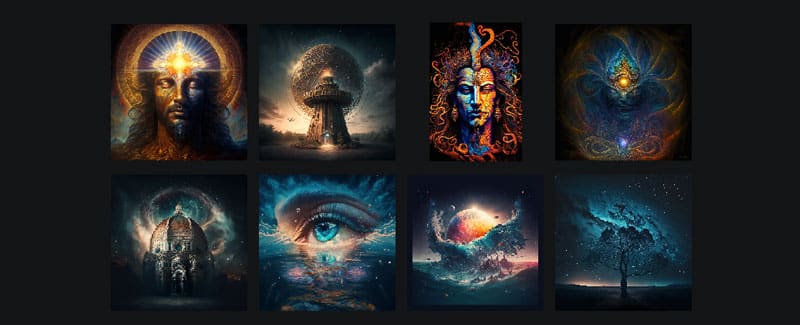 As this unexpected innovation generates network activity beyond the typical investment and monetary transfer use cases, it marks a new and unique moment in Bitcoin history. The growth in the user base and upwards pressure on the market describe a new frontier in the crypto world.
The emergence of Ordinals and Inscriptions has created a non-trivial expansion in demand for blockspace, and the impact on the on-chain network and investor behavior remains to be seen. As Glassnode delves deeper into this new and exciting phenomenon, we can expect more updates on the unique impact of Ordinals on the digital asset market.
In conclusion, the emergence of Ordinals and Inscriptions on the Bitcoin blockchain and the growing popularity of NFTs could pave the way for the mainstream adoption of cryptocurrencies. 
As more people become interested in NFTs and other crypto products, the demand for Bitcoin and other digital assets could increase at an even higher rate, leading to greater adoption and broader acceptance. It will be interesting to observe how this trend develops and affects future on-chain metrics and investor behavior.