The Winklevoss twins-led Gemini is all set to enter the big leagues of cryptocurrency platforms such as Coinbase and ConsenSys with its latest round of funding. According to the latest reports, Gemini is now is looking to score a valuation of nearly $7 billion.
In a new funding round, Gemini Trust plans to $400 million. While the platform is yet to finalize the round, and there the reported figures may change, but the latest development comes at a time when several firms are looking to raise funds playing upon the current investor appetite.
Gemini Stepping Up Its Game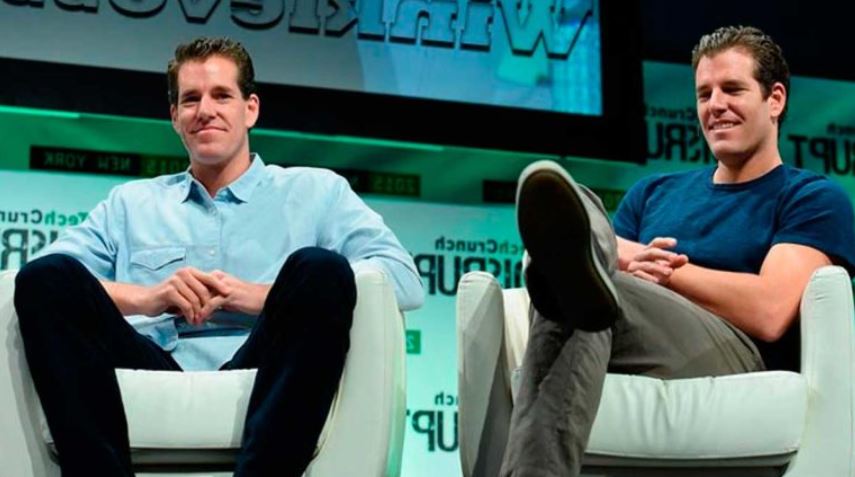 Gemini, for one, has ambitious expansion plans as well. The platform has already carved a niche in offering crypto services not just for its retail users but has also attracted institutional players. The firm was also looking to delve deeper into the derivatives market.
Earlier this year, the exchange had announced the rollout of a new global offering dubbed 'Gemini Fund Solutions.' The main objective of this new initiative was to cater to the fund managers and offer to provide them with services such as custody, clearing, trade execution, and other capital markets.
Investors tiptoe into the crypto realm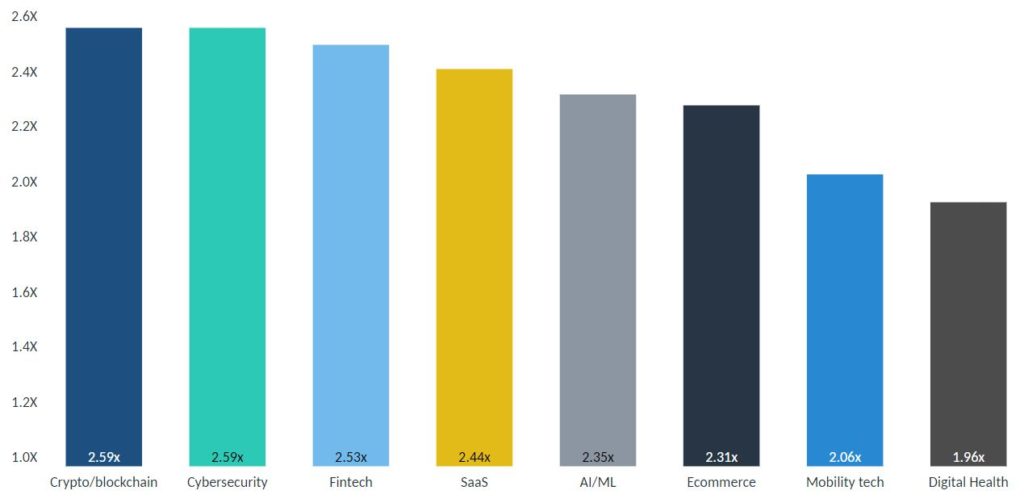 According to PitchBrook's latest stats, crypto/blockchain saw the highest ever step up in terms of valuation in 2021 even surpassing Cybersecurity, Fintech, SaaA, Artificial Intelligence/Machine Learning [AI/ML] among others.
These favorable market conditions has resuled in huge capital inflow pouring into various crypto-centric firms.
Especially, crypto exchanges have raked in considerable investor interest. As a result, 2021 saw several platforms achieve the coveted unicorn status.
The cryptocurrency/blockchain industry has climbed a new high in terms of social discourse as well as adoption. With the space thriving, it is natural that many players, both old and new, have managed to ramp up their game and boost their valuations.
The new wave of investor interest, coupled with eye-popping fundraises in crypto isn't new. But investments into crypto platforms have exploded amid a massive price explosion, DeFi expansion, NFT hype resulting in a string of deals with significant valuation lifts.
Besides, New York-based blockchain tech company, ConsenSys recently secured a whopping $200 million from Europe's largest bank HSBC and popular hedge fund Third Point. The latest funding round brings the firm's valuation to $3.2 billion. Another popular exchange and derivatives platform, FTX recently announced raising over $420 million capital and is now valued at $25 billion.