Mastercard announced another partnership with a blockchain company. This time, Gemini will launch a crypto product with the help of payment giant. A new crypto rewards credit card will be launched by the two companies this summer. It will be the first credit card to provide real-time rewards in cryptocurrencies. The new card's holders will receive up to %3 rewards in crypto for each purchase.
Traditional Institutions Embracing Crypto
Cryptocurrencies were once considered as threats to traditional payment solutions like Mastercard. But as time went on, the two worlds got closer to each other.
Payment companies now know that cryptocurrencies are more opportunities than threats. It's the reason we see numerous headlines about partnerships between Mastercard and crypto companies. The latest collaboration with Gemini is another good sign showing more deep partnerships.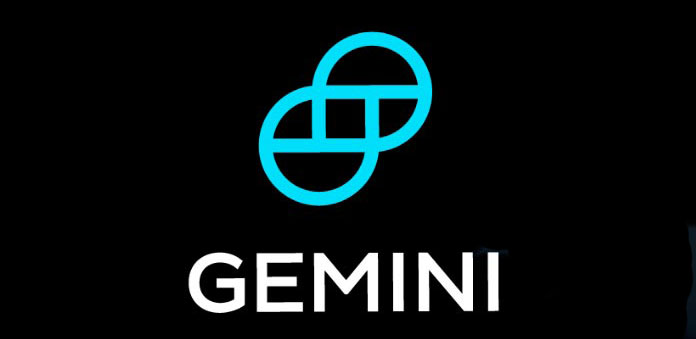 The new crypto rewards card from Mastercard and Gemini can be a great tool for attracting mainstream users to the crypto world. The card will pay rewards in crypto to users. For each purchase, they can receive up to %3 rewards. WebBank is the other partner that will help Gemini and Mastercard in issuing and managing the cards.
Gemini launched its credit card in partnership with Mastercard in early 2021. More than 140,000 people are currently on the waitlist to receive the card. The new announcement will surely attract more to try the new crypto reward card. According to the announcement, the new card has many features, including crypto rewards on purchases, no annual fee, security-first design, and world Mastercard benefits.
Gemini provides instant crypto rewards to cardholders in Bitcoin or any other 30 cryptocurrencies supported in the company's exchange. Tyler Winklevoss, CEO of Gemini, said:
"As more consumers look to enter the crypto ecosystem, the Gemini Credit Card gives them an easy point of entry and an effortless way to earn crypto as a reward without changing their daily spending habits. Mastercard continues to evolve and meet both industry and consumer demands and commit to the crypto space. We're excited to partner with them on our first real-time crypto rewards card, further helping to bring crypto mainstream."
As mentioned above, Gemini Credit Card provides up to %3 rewards to cardholders. The reward will be %3 for dining and %1 for other purchases. Users can transfer the rewards into Gemini's latest interest-earning program called Gemini Earn. Mastercard says the Gemini Card rewards will be available in 50 U.S. States, and every merchant accepting Mastercard will accept Gemini Card, too.
---