Turkey has announced that the founder and CEO of cryptocurrency exchange Thodex, Faruk Fatih Özer has been arrested by the Albanian police. Previously, Turkey had issued an international arrest warrant for the fugitive businessman. The warrant was issued in April last year. It was reported that he fled with around $2 billion worth of investor funds.
The Turkish Interior Ministry stated that the process of handing over Özer to the Turkish authorities has started. Moreover, the Minister of Internal Affairs of Albania, Bledar Çuçi confirmed that Özer was caught in Vlora. Also, his identity was verified through biometric results. Thodex had around 400,000 members at the time when suddenly went offline. All of these members lost access to their funds.
Turkish Authorities Seek Long Jail Sentences for Thodex Executives
When Thodex was in business, it conducted an aggressive advertising campaign to lure investors and traders. The platform promised to distribute luxury cars among investors. Its flashy advertisements featured renowned Turkish models and celebrities. However, the exchange suspended trading a few days after posting a controversial message. At that time, the exchange stated that it needs five days to deal with an unknown outside investment.
As Özer was seen fleeing to an unknown location, Turkish authorities initiated investigations against the company and its officials. Over 60 people associated with Thodex were arrested during the investigations. As per news reports, the investigations were started over the allegations of "qualified fraud."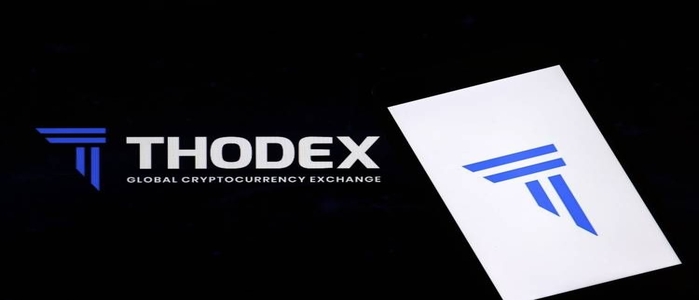 The founder and member of Thodex are blamed for founding a criminal organization. Also, they face allegations of fraud through informatic systems and laundering stolen assets. The prosecutors asked for jail sentences of 12,164 years, to 40,562 years for 21 defendants. Six out of these 21 defendants were imprisoned by the authorities.
Turkish investors had shown an increasing interest in cryptocurrencies last year. The trend of investing in crypto saw a rise as investors wanted to secure their savings from increasing inflation and unstable local currency. Therefore, Thodex and other exchanges saw a rise in investments. Prosecutors believe that the collapse of the exchange caused a loss of 356 million liras.
Previously, Özer released a statement and promised to pay back the investors who had lost their funds. He also said that he will return to Turkey and face legal action. However, the latest developments present a different story. It is yet to be seen if Turkish authorities would be able to recover the stolen amount from Özer and reimburse investors or not.