As one of the fastest-growing cryptocurrency exchanges in the world, FTX Exchange offers advanced trading options including margin and futures trading. FTX.US, a separate exchange with fewer crypto offerings, is available for those in the United States, although residents are not allowed to use it due to strict regulations.
In addition to offering a wide assortment of innovative products like derivatives, options, and leveraged tokens, FTX is a centralized global cryptocurrency exchange that sets itself apart from its competitors. There are also over 280 cryptocurrencies (source) that it supports as well, which is a much larger number compared to some of its competitors.
A number of products are offered by this exchange in order to appeal to both crypto newcomers and experienced traders. A spot trading option is provided to new investors on FTX's platform. In addition, FTX is a platform that allows experienced traders to trade futures, stocks, and leveraged tokens.
The FTX Cryptocurrency Exchange
A wide range of FTX's products, and easy-to-use mobile, desktop, and online trading apps draw crypto investors of all skill levels, whether they're beginners or seasoned pros or even, to use the crypto jargon, from whales to newbies. In addition to basic market orders, FTX's platform offers a wide range of order types, from basic trailing stop orders to more complex trailing stop orders.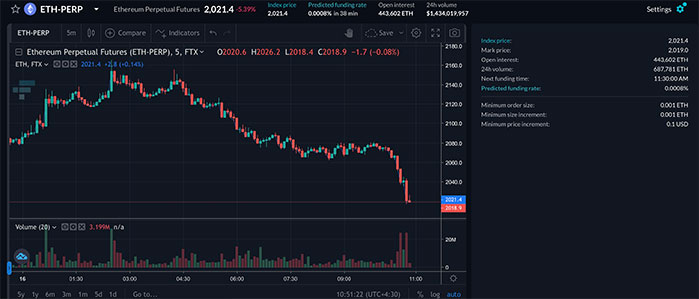 FX Exchange offers its customers a competitive pricing model for futures and spot market trading fees, based on the maker and taker model. FTX Exchange supports ten fiat currencies that investors can deposit and withdraw through wire transfers.
In most cases, FTX does not charge fees for deposits or withdrawals of crypto assets. For withdrawals of more than 0.01 bitcoin, FTX does not charge fees. After the first withdrawal within a day, which is free, fees for withdrawals less than 0.01 Bitcoin are charged at a rate of 0.13%.8 Fiat currency withdrawals valued at more than $5,000 USD are also free, as is a withdrawal within one week that is below that amount.
FTX Services
FTX offers a broad range of services to meet the needs of diverse groups of investors and traders. Users benefit from using these services as they are able to become familiar with a number of options and opportunities on the crypto market while taking advantage of trading and related services.
Spot and Future Market
In spite of the fact that FTX Exchange's main focus is derivatives, it doesn't mean you can't also conduct your business on the spot markets for some cryptocurrencies. In other words, you are actually buying and selling the actual cryptocurrency and not just trading some financial derivative where you are simply speculating on the price movement of the underlying.
The FTX platform supports spot markets for 65 different cryptocurrencies across over 200 different trading pairs. Normally, the most popular pairs are USD and USDT, however, a few pairs are available in EUR, BRL, and TRY as well.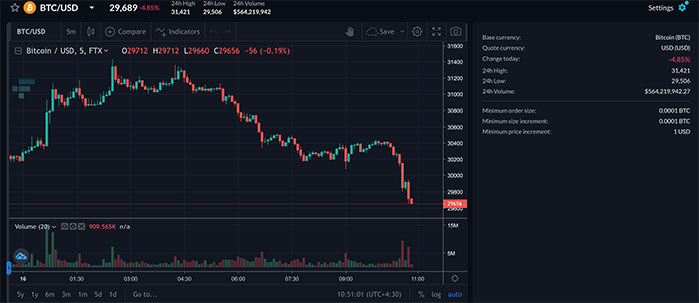 Futures are derivative instruments that involve a predetermined date and price at which trades will take place between the associated parties.
Traders who choose to trade cryptocurrency futures are able to benefit from the advantages of leverage. You can use leverage on FTX on most of the derivatives contracts available on the platform – you can leverage up to 101x in most cases.
The FTX platform currently supports over 80 cryptocurrencies as futures contracts. Furthermore, you can also trade Perpetual Futures with FTX. Perpetual Futures are a type of futures contract which does not expire.
NFT Marketplace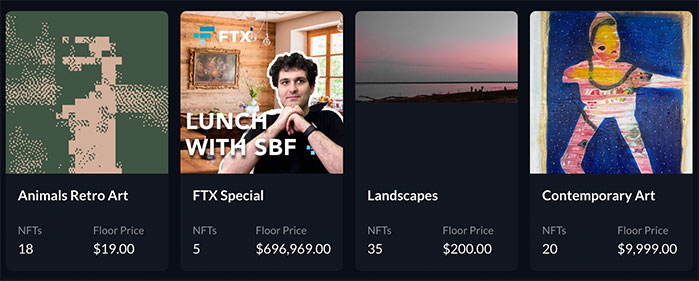 FTX Exchange launched a new NFT marketplace in 2021 for Solana, and will eventually add Ethereum-based NFTs as well. Sam Bankman-Fried, the company's CEO, announced the debut of the project by encouraging everyone to create and showcase their own NFTs.
The FTX NFT Marketplace offers the opportunity to browse an impressive collection of NFTs coming from a variety of different fields including art, entertainment, pop culture, etc. Contemporary Art is one of the most prominent collections on the FTX NFT Marketplace.
FTT Staking
The FTT token is an ERC-20 token that serves as the native currency of the FTX cryptocurrency exchange. Staking FTT on FTX has many benefits like:
Referral rewards that are higher in percentage,

Reductions and rebates on maker fees, etc.

The amount of IEO tickets increases as the number of staked FTT increases, etc.

SRM and other airdrops tend to increase in proportion to staked FTT, etc.

Every day, you can withdraw free ERC-20 tokens.
The amount of FTT held will determine the percentage increase allocated to the stakes based on the amount of FTT staked. (from a 2% increase for a staking 25 FTT to a 14% increase for a staking 1,000,000 FTT.) Should you wish to unstake the staked FTT, you will have to wait for 14 days. If you require immediate action, you may pay an immediate fee.
KYC Requirements
FTX has a three-tiered KYC (Know Your Customer) process for its customers. The unverified tier will become active with an Email. Additionally, the user should not be a citizen of restricted jurisdiction.
The first level of verification requires an E-mail address, full legal name, date of birth, residence and region/province, check for restricted jurisdictions, and phone jurisdictions to be completed. There is a threshold of $2000 USD or equivalent per day for Tier 1 users for crypto withdrawals. There is no limit on crypto deposits. It is not possible to deposit or withdraw fiat in this tier.
As a Tier 2 customer, there are no limitations, and you will need to provide: your full Legal name, date of birth, address, proof of address and phone number, description of the assets, passport, or other similar government-issued identification, and facial verification.
FTX VIP Accounts
If you meet the following requirements, you will be eligible for a VIP account in FTX.

A VIP account at FTX allows you to receive the following benefits:
A lower fee structure

Account manager

Access to higher API limits

Contacting senior technical support directly if you have any questions about APIs

you can provide input on the products that FTX will launch in the future

Customized FTX VIP swag, as well as access to VIP meet-ups

The ability for withdrawing addresses to be whitelisted by the admin

The historical snapshots of tick-level order books (supplied upon request)
FTX Card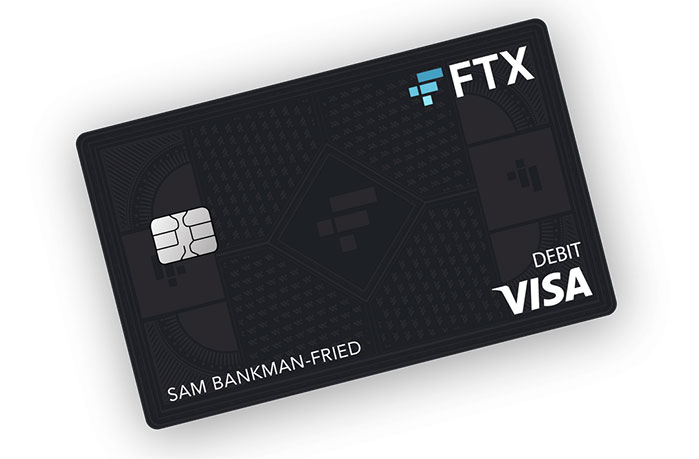 Through a partnership with Visa, FTX Exchange offers its customers a Visa credit card. This card can be used for a variety of purposes. At the point of sale, the FTX account will automatically exchange the crypto you hold within your account for the exact amount. This allows you to keep your crypto as crypto, thus allowing you to keep it in the account.
FTX App
FTX Pro is the official trading app of the FTX exchange. It's available for both Android and iOS users. Buying, selling, and trading a variety of mainstream and altcoins is also possible, as well as perpetual futures, spot markets, and leveraged tokens. Furthermore, it allows you to look up options, volatility instruments, and indices such as ALT, MID, SHIT, and DEFI. FTX PRO is only available to users outside the United States, according to its official description.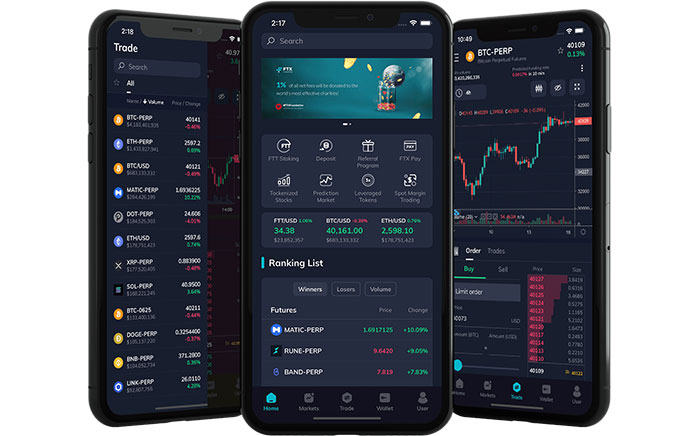 FTT Native Token
FTX's native cryptocurrency token is the FTT coin. There are many benefits to using FTT, including the fact that you will receive a discount on your trading fees. On top of that, you will also receive a lower fee when you trade crypto futures, in addition to getting tighter spreads. As a result, the percentage difference can reach as high as 60% for active traders on the FTX exchange. Additionally, traders are also allowed to use the FTT as collateral for future positions.
In addition to providing traders with clawback protection, FTT can also provide traders with a means of protecting themselves. Insurance offers traders a cushion to continue trading in volatile markets without having to worry about margin calls during volatile times. It provides a net gain during volatile markets.
How to open an account in FTX?
The process of setting up an account with FTX Exchange is very straightforward. You should follow some common steps:
Go to the

FTX home page

.

Go to the top right corner of the page and click on "REGISTER"

During the registration process, you will be required to enter your email address and password

You'll be registered in this step.
Now you need to go to the Profile Settings page of your account.

On the "Account Security" page, you will need to set up two-factor authentication. There are several ways you can set up 2FA, such as Authy, Google Authenticator, and SMS.
Is FTX Exchange Safe?
The FTX exchange is a secure cryptocurrency exchange that has been operating continuously since it was founded in 2019. It has never been compromised or hacked ever since our launch.
It is imperative that FTX Exchange employs a number of security mechanisms to safeguard the privacy of users' personal information as well as ensure that funds stored on the exchange are safe.
The use of security measures such as cold wallet storage or two-factor authentication (2FA) has managed to prevent hacks and security breaches so far, ensuring that traders maintain a safe and secure trading environment.
FTX Exchange headquarters is in the Bahamas. At present, the margin trading platform is not regulated by any governmental authority, and its services are not accessible to users from the United States.
Conclusion
In terms of cryptocurrency exchanges, FTX may be the best choice for both newcomers to crypto as well as experienced traders. There have really been a lot of details that have gone into building this platform, with a wide variety of investment markets available like futures, forex, volatility products, and leveraged tokens. It is highly competitive, with the maker and taker fees starting at just 0.02% and 0.07% respectively, with discounts for large transactions and even for just holding the FTT coin.
FTX is a popular exchange throughout the world that accepts over 280 different coins and 10 fiat currencies. While it is unfortunate that the service is not available in the United States now, there's word that there is an FTX.US website that American users can use. Similarly, the site offers spot trading but not derivatives trading; in the US, the rules are more restrictive, so one cannot trade derivatives there.