In an announcement made today at the FTX exchange, it was announced that FTX Japan was being launched to serve Japanese customers. As a licensed Japanese crypto-asset exchange service provider, FTX Japan operates under FTX Japan K.K, which holds a Type 1 Financial Instruments Business license from the Ministry of Finance.
According to the announcement by the crypto exchange, FTX Japan K.K., formerly known as Quoine Corporation, was renamed after its parent company, Liquid Group Inc., was acquired by FTX.
The New Destination
Sam Bankman-Fried, CEO of FTX, currently serving as interim CEO of FTX Japan, commented on the news, Completing this acquisition early this year is a key step in the pursuit of our objective of providing a globally accessible and regulated platform for investors to access the digital asset market. As a result of the acquisition, not only does FTX have a technological edge, but they are also able to work directly with the Japanese regulators and achieve transparency, constructive, and positive results.
With the launch of FTX Japan, FTX will be able to offer industry-leading products and services to the Japanese crypto community, including spot trading and perpetual exchanges for a wide range of digital assets, including BTC, ETH, SOL, FTT, and more. Customers within Japan are also able to deposit and withdraw Japanese Yen quickly with FTX Japan.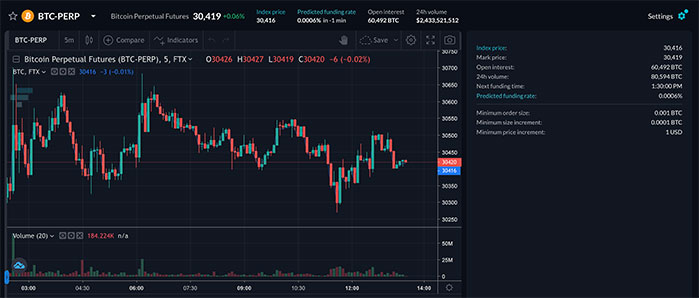 Sam Bankman-Fried said:
"Japan is a highly regulated market with a potential market size of almost $1 trillion when it comes to cryptocurrency trading. With the launch of FTX Japan, we will be able to bring additional products to this market, such as our perpetual and spot crypto trading. We look forward to further revolutionizing the Japanese digital asset ecosystem through FTX Japan."
The company has its headquarters in Tokyo and is licensed as a Japanese crypto-asset exchange provider and a Type 1 Financial Instruments Business license holder approved by the Financial Services Authority (FSA). The company will be providing customers with a trading platform that will allow them to trade spot and derivative products.
It's a significant step for FTX to expand services in Asia and especially Japan as one of the leading countries in the crypto sector. But there are currently many exchanges working in Japan, and FTX has a long way ahead in winning customers from them. Anyhow, the company has shown excellent progress in the past months and years and is moving fast toward becoming the first choice for more crypto traders.