It was recently reported that FTX is considering a deal for the acquisition of Robinhood Market Inc. However, the exchange has denied these rumors. The reports suggested that the crypto exchange of Sam Bankman-Fried is discussing the possibility internally. These reports also suggested that Robinhood, the app-based brokerage, is yet to receive any formal takeover proceeding request.
In response to these speculations, the CEO of FTX, Sam Bankman-Fried said "there are no active M&A conversations with Robinhood." However, he further added that the exchange is excited about exploring potential ways to partner with Robinhood, as it has credible business prospects.
On the other hand, Robinhood did not comment on the rumors. The retail-trading shares of Robinhood went up by 14% amid FTX rumors. However, after the denial of Sam Bankman-Fried went down by 5% in extended trading.
The Founder of FTX Reveals Stakes in Robinhood
Sam Bankman-Fried recently told that he has a 7.6% stake in Robinhood. However, he has no plans to take complete control or ownership of the platform. It has been revealed that Robinhood has dual-class shares. As a result, the founders of the platform own 64% of the voting shares. Therefore, it is not possible for anyone to take over the platform without the support of these founders.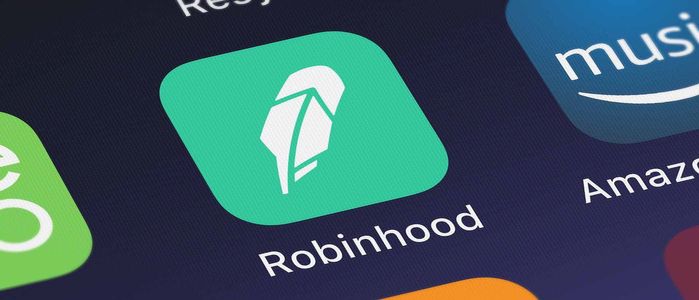 Robinhood has struggled this year, as the trading volumes have eased a bit. Previously, the platform was in high demand in 2021. Many retail investors poured money into meme stocks, like GameStop and AMC Entertainment.
This phenomenon hyped up the trading volume of the platform. However, things have slowed down since the deterioration of macroeconomic conditions. Furthermore, Robinhood witnessed a sell-off in technology stocks. As a result, the shares of Robinhood slid by a significant 50%. Currently, Robinhood has a market valuation of around $7.70 billion.
Moreover, FTX has remained hyperactive in making new partnerships and collaborations. The US branch of FTX announced the launching of a stock trading platform. It also acquired Embedded Financial Technologies. As a result of this partnership, the exchange will attain custody, execution, and clearing services.
In the recent downtrend of the crypto and stocks market, FTX and Sam Bankman-Fried have played a critical role in saving many stakeholders. The exchange offered a $250 million revolving credit facility to a crypto lender, BlockFi. This funding was meant to help BlockFi in combating the raising fears of inflation. BlockFi had to downsize its employees because of the critical financial conditions. Also, Sam Bankman-Fried also helped crypto brokerage, Voyager Digital.