A number of high-value cryptocurrencies led by flagship cryptocurrency Bitcoin [BTC] are on a roll over the past few weeks as high net worth companies across the globe are announcing enabling payments in cryptocurrencies.
On March 18th, Swiss online retail giant Digitec Galaxus AG announced that it was accepting about 10 cryptocurrencies as payment for purchases in excess of 200 Swiss francs. Similarly, on the same day, American-based electronic components distributor and technology solutions provider Avnet, Inc. also announced that it will be accepting payments in both Bitcoin [BTC] and Bitcoin Cash [BCH] from its customers for services offered and products distributed.
Avnet, Inc. has been a member of the Fortune 500 for close to 25 years and reported 2018 revenues in excess of $19 Billion. According to the press release, the company is offering developers a convenient way to settle their orders and focus on creating products as opposed to obsessing over the means of payment.
"Today's developers are looking for flexibility as they take their products to market, and this announcement provides our customers with more convenient ways to complete their financial transactions."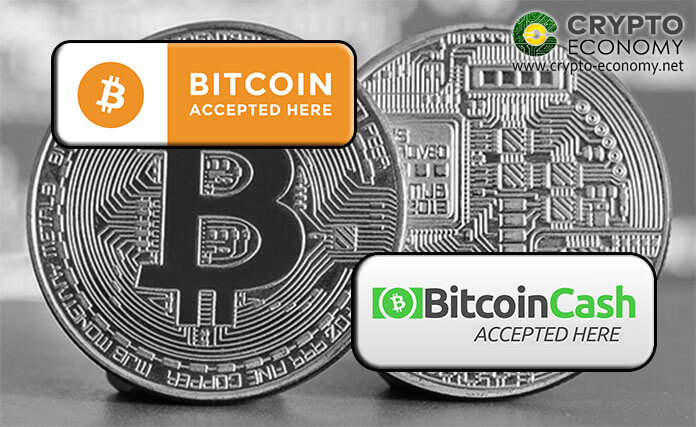 The service has been provided in collaboration with blockchain payments processor BitPay.
The company's vice president of demand creation Sunny Trinh said that,
"We're working with BitPay to facilitate secure blockchain payments for all types of customers so they can focus on developing their products, not how to pay for them. Whether it's Bitcoin or Bitcoin Cash, we can handle it."
Sonny Singh, the chief commercial officer at BitPay said that,
"As one of the largest global technology solution providers on the Fortune 500 list, Avnet is truly an innovative company that listens to the needs of their customers, as demonstrated by their decision to accept bitcoin payments… Not only is paying with bitcoin easier and faster than with credit cards and bank wires, it is less expensive and acceptance of it is growing. I predict Avnet will attract many new blockchain-focused customers from around the world that want to take advantage of paying with bitcoin."
BitPay will be in charge of transaction verifications, order processing and order transmission to Avnet to complete the transaction. This partnership will also apply to any transactions made outside the United States, however, they will be processed on a country-by-country basis.