Swiss private bank Falcon Group announced that it will be the first Swiss bank to offer blockchain asset management solutions to its customers.
Through cooperation with Bitcoin Suisse, Falcon Group will offer its customers the opportunity to buy and store bitcoin, with the private bank facilitating access and exchanges and storage methods. Customers will be able to leave technical setup and acquisition of bitcoins through exchanges to specialists, eliminating much of the complexity associated with encryption assets.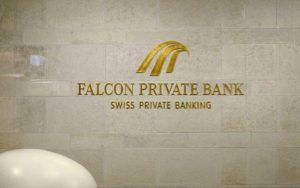 The Swiss financial regulator, FINMA, recently approved bitcoin asset management, prompting the Falcon group's decision. In addition, since gold-like features and both assets are complicated to obtain and secure, the recent Falcon Group movement shows the growing Swiss institutional interest in cryptoconversion. In addition, a bitcoin ATM has been installed in the lobby of the Falcon Private Bank headquarters in Zurich, accessible to the public during office hours.
The significant increase in the price of bitcoin has attracted the attention of many major financial players. For example, Fidelity announced in May that it would allow its customers to track bitcoin prices. Another growing issue is the installation of bitcoin ATMs in the workplace, with Deloitte and Ernst and Young (E & Y) only two notable examples. In November 2016, E & Y Switzerland allowed customers to pay invoices in bitcoin, deliver employees digital folders and install an ATM bitcoin, located in the office building accessible to the public, next to the train station of Hardbrücke , In Zurich.
The Swiss have certainly taken bitcoin with great momentum. With the growing recognition of cryptocurrencies as an asset class, the first Swiss private bank to incorporate bitcoin will be seen as a pioneer, since others will eventually come to realize the powerful advantages that bitcoin and blockchain technology can offer in the field of wealth management and finance. The story continues to be written.
We invite you to follow the day by day about the cryptocurrencies, blockchain and bitcoin world at Crypto-economy.