The people of Everex recently announced that they will join the will join the Blockchain for Social Impact Coalition (BSIC), which will participate in the development of humanitarian technical services and business mentoring that will plan, develop and expand their projects."
An important aspect of our vision at Everex is making a difference to improve people's daily lives," said Everex CEO Alexi Lane. "This is why we have joined the Blockchain for Social Impact Coalition BSIC), which means joining a growing coalition of blockchain products and solutions designed to address the social and environmental challenges of today's world.
BSIC incubates, develops and implements customized blockchain concepts, products and solutions that can address social and environmental issues, and bases its objectives on the United Nations Sustainable Development Model. Everex will participate in the organization's next virtual hackathon.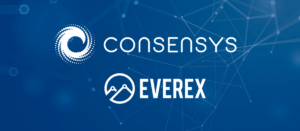 Everex has also announced that they will participate in a conference after the hackathon where Everex will expose the concepts of its vision to a diverse array of new partners who have gained by joining the initiative. Everex supports the BSIC model to positively impact economic and social paradigms through blockchain technology. It is a source of pride for them to work with such talented individuals to improve the economy, policies and social aspects of individuals and communities around the world.
BSIC, an initiative of Brooklyn-based software developer Blockchain ConsenSys, includes established brands such as ABN-AMRO, Alice, Alpha Source, Disberse, EDU, Future of Property Rights, Slave Free Trade and Solve.
"The groups participating in BSIC are a diverse set that actually complements each other very well," said Lane. "We will certainly see a transformation of the full spectrum of how things are, and largely thanks to the companies involved in this initiative."
We invite you to follow the day by day about the cryptocurrencies, blockchain and bitcoin world at Crypto-economy.