Digital currencies have not been subject to any significant pressure in the EU, as most countries have followed the policies they deemed appropriate. Cryptography operations, exchanges and even ICOs are governed according to the national interest. That seems to change, as the European Commission discussed the digital currency policy last monday.Vladis Dombrovskis, chaired a meeting on February 26 on the emerging trends of cryptocurrencies in order to know if existing policies are appropriate. The meeting counted with the central banks of EU member states, regulators and interested parties to express their ideas on the strategic plan for cryptocurrency in the EU.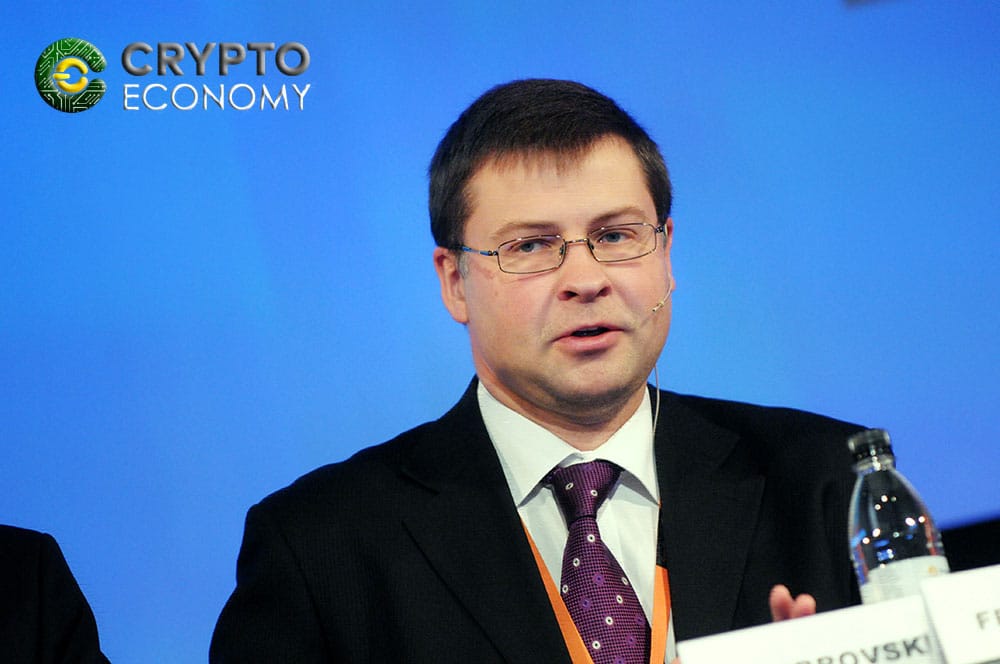 Mario Draghi, the president of the European Central Bank had hinted a few weeks ago that the bank was considering modalities with which European banks could get involved with cryptocurrencies. The EC considers it essential to frequently alert investors in a clear way about the risks involved in investing in cryptocurrency. For its part, the IMF also considers the existing risks but gave its opinion that they would not rule out taking advantage of benefits, such as the speed and efficiency offered by the payments with cryptocurrencies. However all agree on the risk that digital currencies serve as a source of financing for terrorism and money laundering.
The objective of the ECB is to prevent any form of inappropriate use by ensuring that they will carry out appropriate regulatory verifications if clear regulatory measures are not taken internationally and this would pose a clear risk, however a clear policy has not yet been set in this regard as they consider that cryptocurrencies are a global phenomenon and must be observed and regulated globally.
The meeting on February 26 came surprisingly weeks after a senior ECB official said that discussions on cryptocurrencies do not figure prominently on his to-do list. Now it is obvious that digital currencies are not a trend that can be ignored.
So far, the EU member states had operated according to the decisions of each country. This is the reason why countries such as Switzerland and Belarus are becoming destinations of choice for crypto developers, while Iceland and Russia are destined to become refuge for mining companies.
For the time being, it is clear that the CBE will follow with caution before making definitive decisions. Which is not surprising since a new regulatory policy would mean a unified approach to blockchain technology across the EU.