The international ticketing platform for sports and cultural events Eticket4 completed its Pre-ICO in recent days, selling 800,000 ET4 Tokens for almost $ 700,000, which for this platform has been an important success. Let's see what the blockchain proposal of Eticket4 consists of.
Eticket4 is an international intermediary platform for the secondary sale of tickets for sports, musical, theatrical and related events since 2015, and seeks to serve as guarantor of the security of transactions, the validity of tickets, payment and delivery in time of them. One of the most successful examples of this platform is the FIFA Confederations Cup, where Eticket made great inroads into the Eastern European markets, selling more than 80,000 tickets to the Cup matches and to the shows of the leading artists in that context.
Now taking advantage of the development features of blockchain technology, Eticket4 has decided to further develop its potential, and has launched its own ICO. Blockchain by its characteristics contributes to the security capabilities, transparency and forecasting of results, which has inspired the developers of Eticket4 to achieve their novel approach that as they say, will contribute to the eradication of fraud in the secondary market of sale of tickets, which will also heal that market.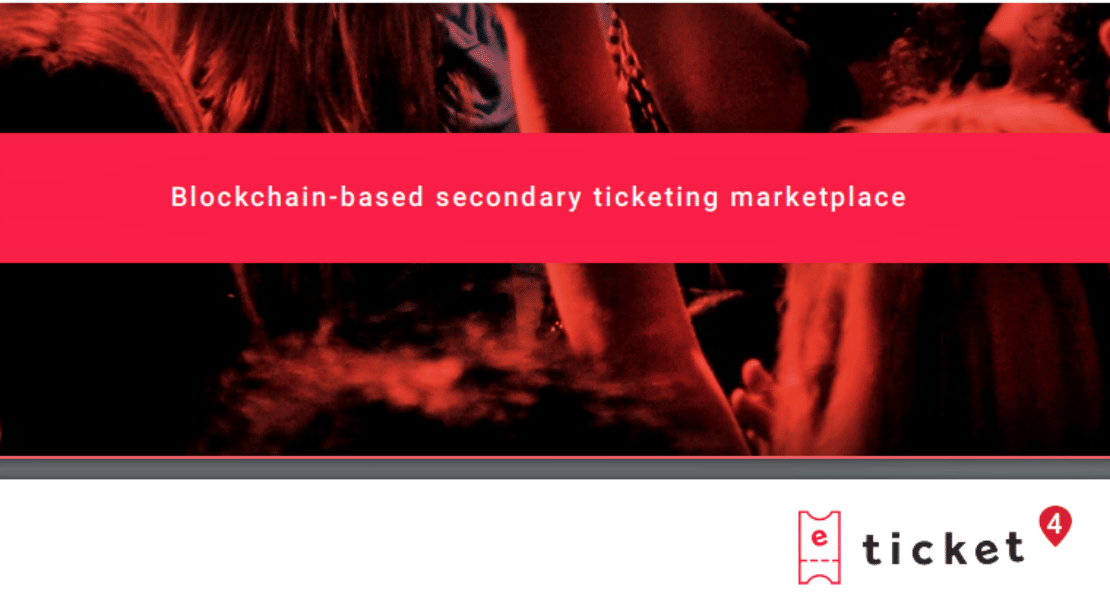 Basically, Eticket4 users will be able to forecast fluctuations in the prices of the tickets they are interested in purchasing and will be able to choose the perfect time to reach an agreement with the sellers. The platform's neural network based on decentralized statistical data facilitates the calculation of recommended prices for each provider. The resulting price is in turn the product of the confluence of several factors which include: the time remaining from the sale until the event, the current demand for ticketing for that event, and the available ticketing inventory volumes. The ticket buyers will also receive advice on the best prices to help them make timely purchase decisions.
Smart contracts and analytical tools for platform brokers are designed to minimize the risks that inventories are not sold. This ensures that all parties involved in ticket sales operations will benefit.
The native token of the platform is the ET4 token. With this token, buyers can receive discounts on tickets, and sellers can access the platform's analytical functionalities and conclude contracts. Even the organizers of events through smart contracts will be able to regulate the secondary market of tickets for their events.
Eticket4 is now preparing for its main ICO, which is scheduled to begin on February 27, and will last until March 23, 2018. The price of the token is equivalent to 1/1000 ETH.
To know more details about this platform and its ICO, you can check its website.