The long-awaited and anticipated Ethereum Merge is finally completed. The Ethereum blockchain network has shifted from the Proof-of-Work consensus mechanism to the Proof-of-Stake consensus mechanism. However, the Merge has not had an immediate impact on the price of ETH.
Nonetheless, the Merge is perhaps the most significant event in the crypto space in 2022. Thus, many traders and market experts expected a sharp and noticeable increase in ETH's price on the day of Merge. But it was not the case. The price of Ethereum jumped to $1,650 but it is again back to $1,600. The token is still about 1.50% below its last week's price.
At the time of writing, ETH's market cap is over $195 billion, and its 24-hour trading volume is around $25 billion. Even though there has been no significant price change in the token, an inflow of around $1.20 billion was noted on crypto exchanges. Many market analysts believe that this inflow occurs when traders are going to sell their assets.
Ethereum Classic Makes Gains, But the Market Remains Confused
In an interesting development, the Ethereum Classic token has gained more than Ethereum itself, after the completion of Merge. ETC briefly touched $40 after falling back to the levels of $37. But it is clear that investors have shown interest in ETC. On the other hand, the prices of MATIC, DOT, ADA, and SOL experienced a slight increase as well.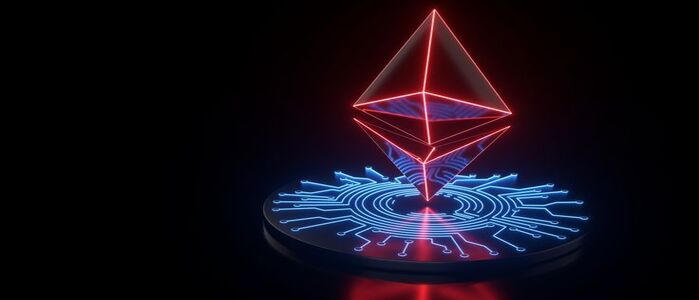 Bitcoin is still priced at around $20,000. On Tuesday, BTC lost around $2,000 in a few hours. Its dominance has decreased to 39%. The largest cryptocurrency in the world regained $20,000 after encountering the US inflation data. BTC has some support around the $20K mark, as it has been holding this level successfully for the last few months. Therefore, the next few days are critical for Bitcoin, as a move below $20K could result in more severe losses for the token.
The Ethereum Merge has come with minimal volatility. But there is still a possibility of sudden price fluctuations in the tokens. However, its Merge means that Ethereum's energy consumption is down by 99.95%. As per Vitalik Buterin, global electricity consumption will decrease by 0.2% after the Merge. Thus, all of these factors can contribute to the rise of ETH, as many experts anticipate that ETH will challenge BTC in the future.
"The merge will reduce worldwide electricity consumption by 0.2%" – @drakefjustin

— vitalik.eth (@VitalikButerin) September 15, 2022