Ethereum is back to the second position in the list of most valuable cryptocurrencies by market capitalization, edging out Ripple's XRP tradable token, albeit marginally.
In the latest market mini-rally that saw Bitcoin, the leading cryptocurrency jump by close to 10% in 24 hours, Ethereum rose by an impressive 13% (figures from CoinMarketCap) reaching a high of $119. Despite Ethereum witnessing greater gains in 24 hours than XRP, it was not able to flip XRP until yesterday February 11th, when its almost 5% leap got it past XRP.
ETH attained highs of $124 yesterday, representing a market cap of $13.088 Billion edging out XRP's highs of $0.31 and a market cap of $12.759 Billion.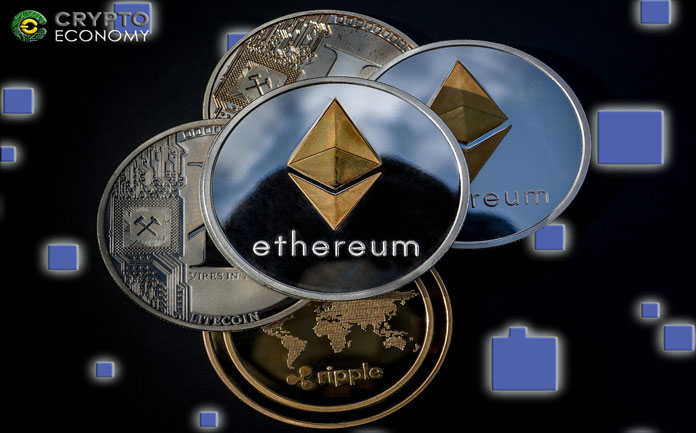 The tussle between these two leading altcoins has been ongoing for several months now after Ethereum experienced the worst price declines in the 2018 bear market. At its lowest point in December 2018, Ethereum had lost close to 94% of its value from its January peak. Looking at current prices, Ethereum continues with an advantage over XRP with a capitalization difference of 242 million dollars. The price of ETH at this time is $ 120 with a market capitalization of $ 12,611 billion compared to the XRP figures of $ 0.30 and $ 12,369 million respectively.
It is hard to pinpoint the exact reason behind the recent ETH rally but it could be attributed to whale activity. Over the past couple of days, Twitter whale tracker bot @whale_alert has identified as much as $8.5 million traded by some three wallets, all these transactions headed to top exchanges Huobi and ZB. On the 10th February, the bot identified the transfer of 29,496 ETH worth in approximate about $3.5 million at the time of the transfer.
Currently, ZB marketplace accounts for about 2% of the total ETH trades. In the past 24 hours (to press time) the exchange has facilitated as much as $67 million worth of the ETH/BTC pair. A couple other transfers of $2.4 million each were recorded, transfers to the Huobi Global exchange.