Latest Ethereum [ETH] News
That Ethereum developers need to work even faster to resolve scalability and other issues as speed is true. But while it is ideal and realizing that even in the grand scheme of things the network is just but a couple of years old and evolving fast, it should be noted that the public nature of the project hampers development speed since consensus must be struck before there is implementation of any EIP.
After last month's failed Constantinople update (mainly due to problems with the Ropsten testnet), the Ethereum developers saw that they would not be able to meet the estimated deadlines and decided to delay the release of the update.
Therefore, Constantinople should be operational by mid-January 2019, but those dates are provisional since developers can postpone the release at any time if problems are encountered that could hinder a smooth transition.
ETH/USD Price Analysis
Weekly Chart – ETH/USD Price prediction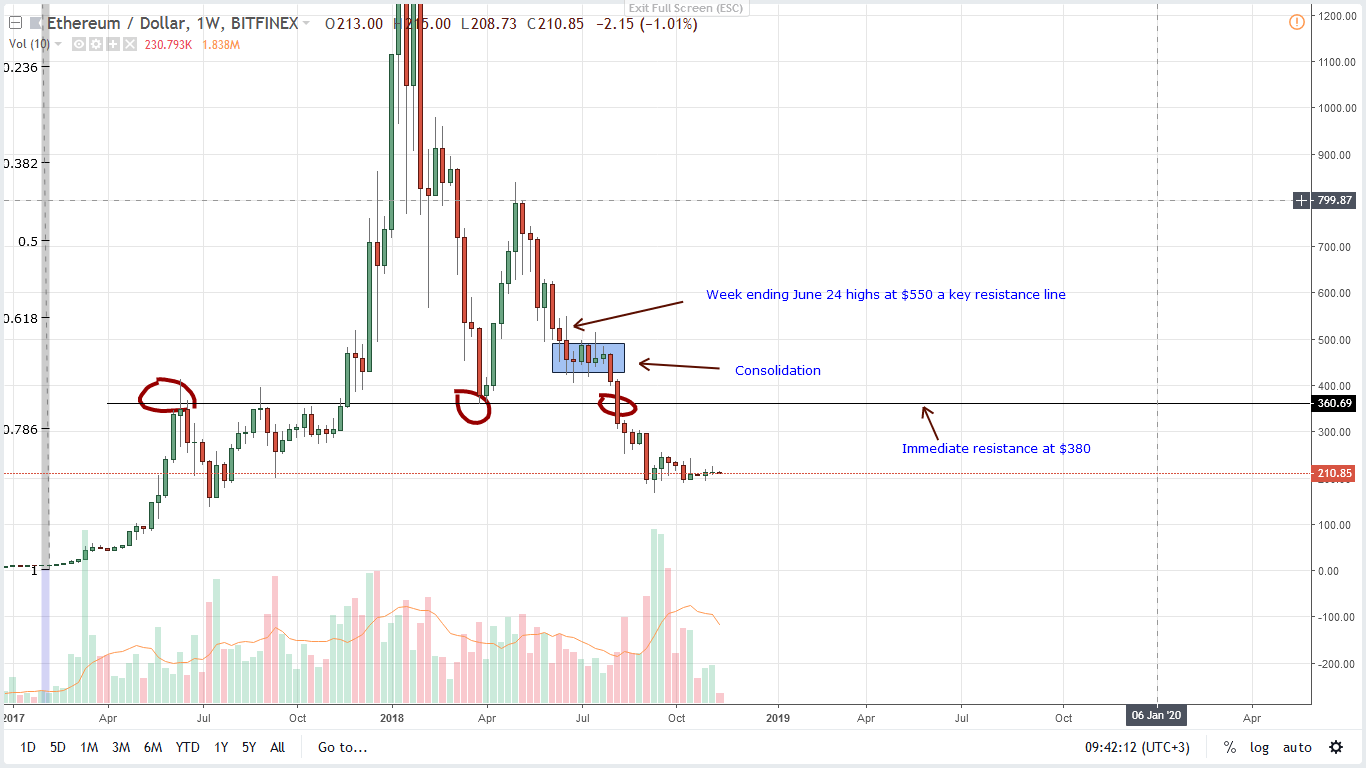 Ideally, after months of contending with strong bear waves, the market should naturally recover at the back of strong sentiment, bounces in Bitcoin and on-chain development that promise to solve scalability but that has not been the case.
ETH/USD continue to range and in the last week, it is down five percent but could lose more now that bulls have failed to recover losses of week ending Sep 23 kickstarting a whole process of nullifying the bear breakout pattern below $300 of early August and reversing losses of the last three months.
As it is, bears run supreme and for our previous ETH/USD trade plan to hold true we expect moves above $250-$300 triggering buyers aiming at $400 or market cap wiping losses driving prices below $200 and $160 as sellers aim at $75. Either way, the ranging market makes conservative traders take a neutral stand.
Daily Chart – ETH/USD Price prediction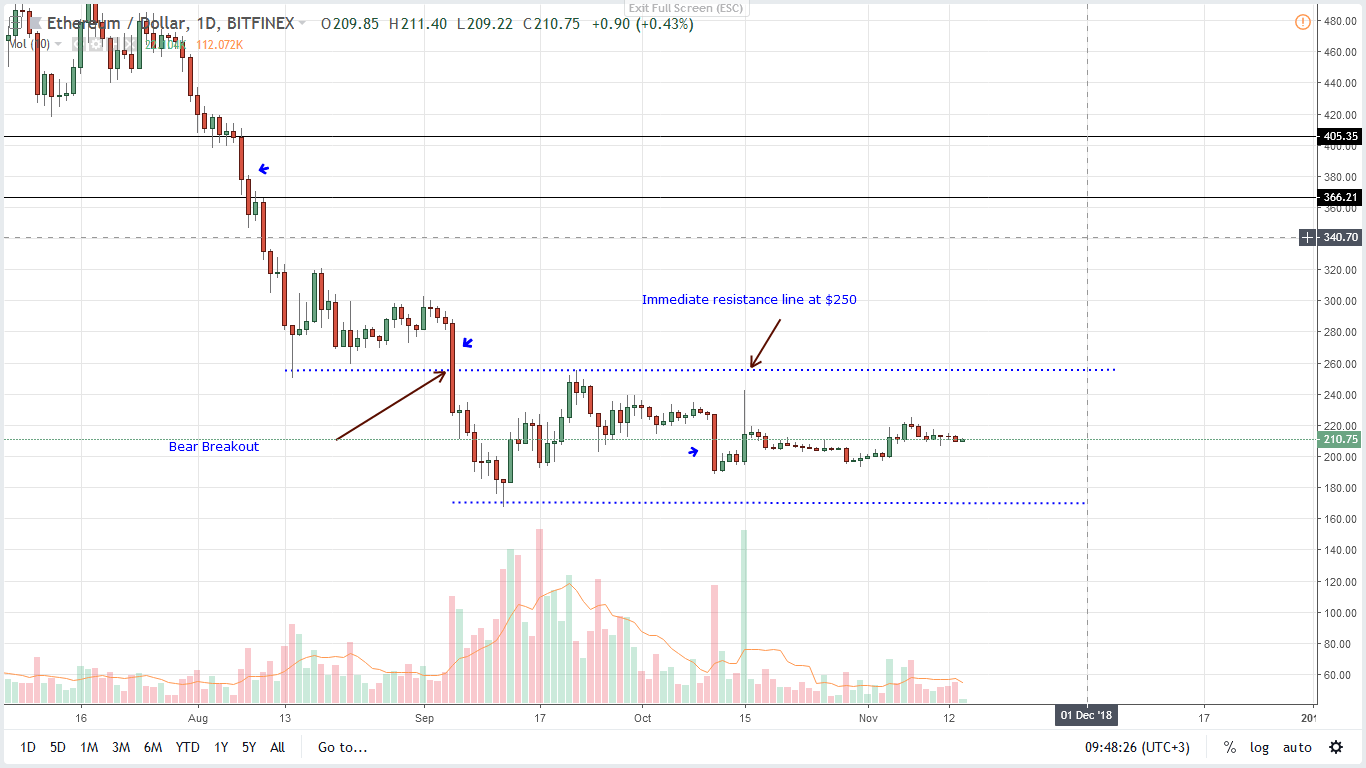 The range mode highlighted above is even clearer in the daily chart. Notice that aside from the wider $110 rang marking main buy and sell trigger at $250 and $160, ETH/USD is stable above $200 and oscillating within a larger $30 range.
If any of our bullish conditions are met, i.e. the price rises above $250, ETH/USD is generally at an edge since losses below $200 and ideally Oct lows at $190 could mean a trend continuation in line with the bear break out pattern of Aug 8 and Sep 5 further adding to this year's losses.
Therefore, considering how everything else is panning out we recommend taking a neutral stand until after our trade conditions are met once a breakout pattern prints in either direction.
Disclaimer: Views and opinions expressed are those of the author and aren't investment advice. Trading of any form involves risk and so do your due diligence before making a trading decision.