It seems the Ethereum gas price isn't only hurting the users on the blockchain, and exchanges need to review their costs, too. BlockFi announced an update for withdrawal fees on its platform that can affect the experience of users and even move some more users from the Ethereum blockchain. The new fees are increased because of the rising gas fees on Ethereum that are forcing costs to the exchange, too.
According to the latest announcement from BlockFi, the withdrawal fees will be updated from December 1, 2021, on this platform. As mentioned above, the reason is only said to be the increasing transactions costs on the Ethereum network. In simple terms, the update comes with no free withdrawal for some tokens. ETH, LINK, PAXG, UNI, and BAT withdrawals will have rate-based withdrawal fees.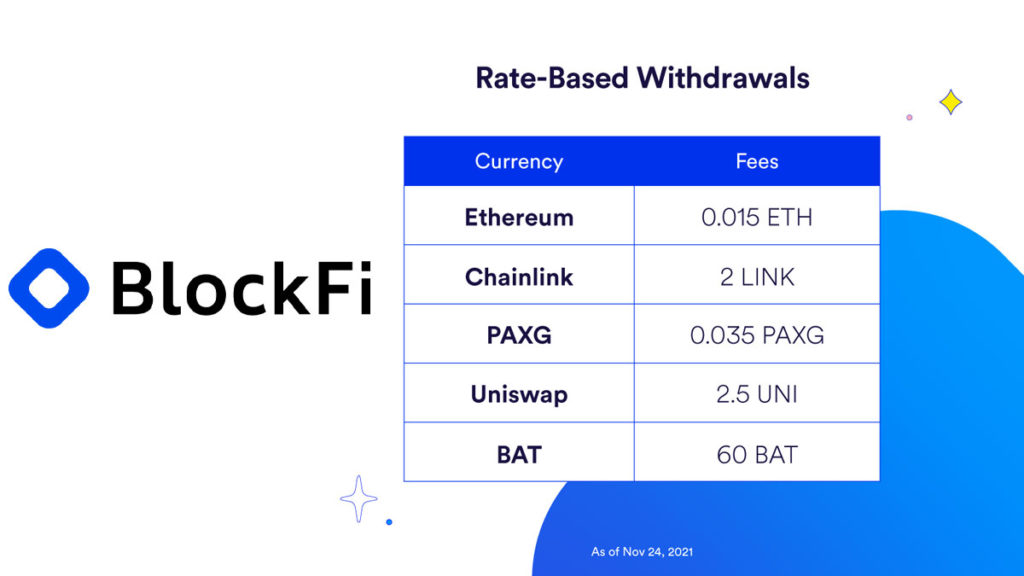 The withdrawal structure for other coins will be updated on BlockFi, too. Bitcoin, Litecoin, and all of the stablecoins will have a new withdrawal fee system. There will be only one free withdrawal per month for these coins. After that, all of the withdrawals will have fees based on the coin. For Bitcoin, it will be 0.00075BTC per withdrawal.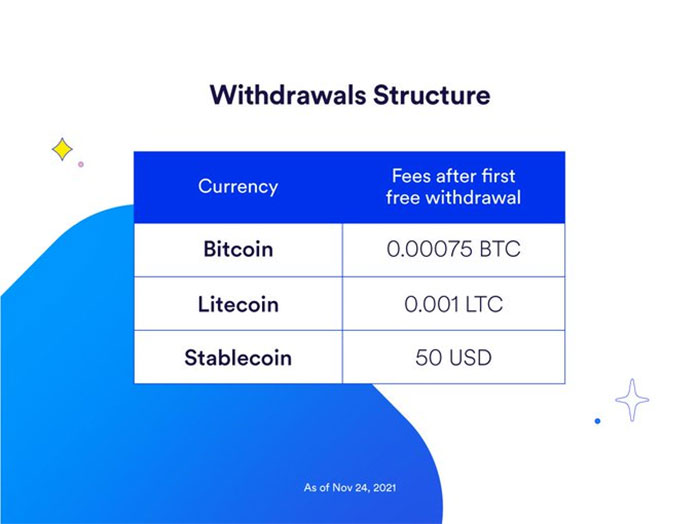 BlockFi announced that stablecoin withdrawals would remain free via ACH bank transfer. Besides, all of these updates are claimed to be because of the increasing gas fees on blockchains, and the exchange doesn't intend to profit from any withdrawal fees. After all, the change can affect the market and also the user-base of this exchange as more people are looking for cheaper transactions.
High gas fees on ethereum have always been a challenge for those using this blockchain. With the increase of demand for services running on Ethereum, the gas fees skyrocket and result in some bad experiences for users. Many of them look for alternatives like layer two solutions that offer cheaper transactions. It's the reason we see many new DEXs launches on networks like Polygon, Solana, and others. But Ethereum is still the most popular one, and many big investors have no problem paying the high gas fees for their transactions.
The future of Ethereum and its ecosystem seems to be very dependent on the state of gas fees. It has resulted in many new solutions emerging, but future upgrades on the mainnet itself may result in more considerable changes in the ecosystem. BlockFi is just an example of how these costs may affect the whole market. More exchanges may follow this path, and after all, the bigger effect may happen on end-users.