More than $30 million has been earmarked for expenditure over the coming 12 months by the Ethereum Foundation. The funds are to be used in supporting projects that seek to create the infrastructure necessary to help improve the Ethereum ecosystem. Aya Miyaguchi announced this at this year's ConsenSys hosted Ethereal Summit held in New York between May 10th and 11th. Miyaguchi is the foundation's executive director. Over the coming months, emphasis will be put towards projects that are focused on developing solutions for Ethereum's security and performance challenges as well as the development of Ethereum 2.0.
There is also a need for educating the community and the whole blockchain fraternity as well as the wider uninformed audience on the use of blockchain. The funds will be allocated towards some of the activities that will be used to sensitize the community such as hackathons, relationship development, talent search among other activities.
Miyaguchi also revealed the criteria that the foundation will employ in determine the projects to fund. These four questions will be relied upon among other elements:
How important is the problem the team is working on?

How unique is the solution?

Will the grant produce second-order effects?

How urgent is the problem?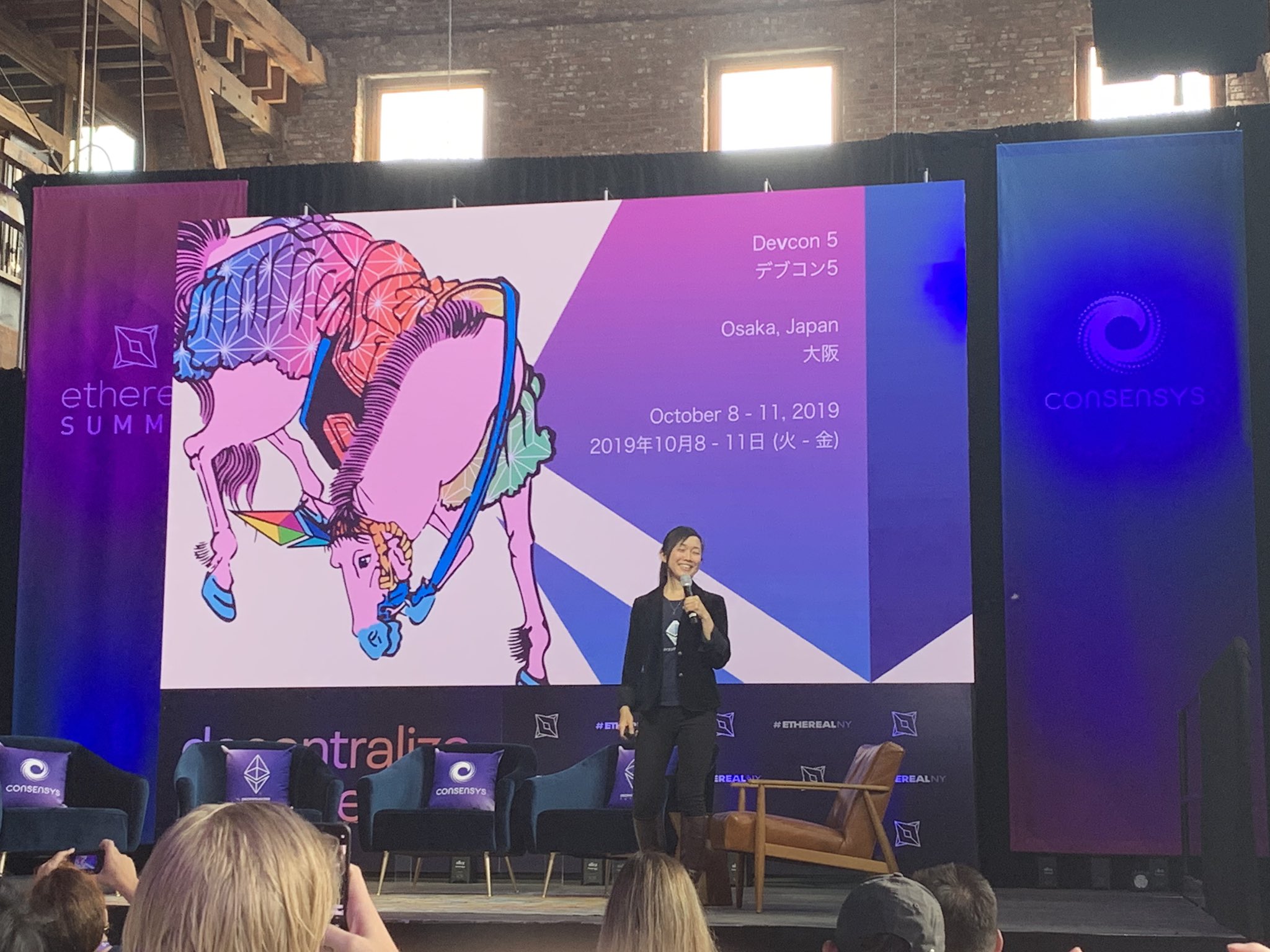 Over the past year, the foundation has doled out about $27 million in grants and other related projects according to Miyaguchi with more than $13 million going towards projects focused on blockchain scalability. The previous year saw the grants awarded in five waves with the initial batch of awardees announced back in March 2018. This particular group of grantees got about $2.5 million in total which was divided amongst 13 projects. Miyaguchi's analysis at the Ethereal Summit showed that a majority of the projects that have benefited from the Foundation's grants were indeed focused in blockchain scalability. More than 90 projects were analyzed in her presentation.
In addition, Miyaguchi also revealed the next DevCon location coming this October. Osaka Japan. The annual Ethereum developers' conference will be looking towards the east again and this year it will be held on October 8th through 11th.