This week is poised to be eventful in the crypto community especially for supporters of the second most popular blockchain, Ethereum. DevCon is underway at Prague, in the Czech Republic and more often than not such annual events are used to make big announcements.
The Enterprise Ethereum Alliance which has opted to make two major announcements. The first and most important is the release of two software specifications that will guide future code developments for private side chains based on the Ethereum blockchain. The other less important announcement is the announcement of the newest member to the alliance, Smart Valor – a Swiss-based financial technology company.
The first of the two software specifications made by EEA is the release of its Client Specification Version 2. This version lays out a certification process to ensure Ethereum coders write code that "[motivates] enterprise customers to select EEA specification-based solutions over proprietary offerings."
According to an accompanying press release, this particular specification will foster the creation of applications and code development that is both interoperable between applications meant for use by the alliance members. The specification is meant to allow software developers to create diverse applications while at the same time providing alternatives to proprietary software tools with limited usability.
The other specification that was also announced yesterday is the Off-Chain Trusted Compute Specification Version 0.5. According to the press release, this specification is a way to "offer programmers a set of standard application programming interfaces (APIs) that make it easier to properly write such programs and to inspect, share and re-use them."
In other words, this specification allows developers to code applications that make use of side chains which allow for transactions to be settled off the Ethereum main chain while their settlements are later recorded to the main chain thus reducing the load on the main chain.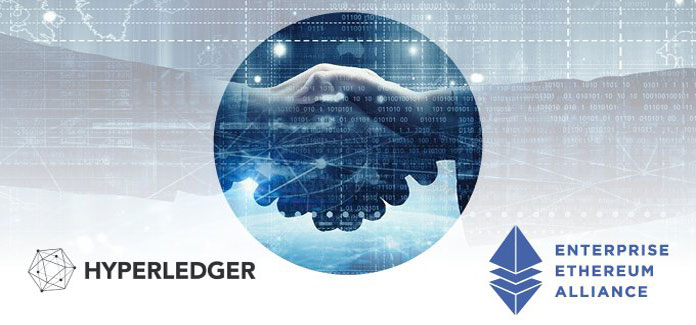 According to Ron Resnick, EEA executive director, releasing the Off-Chain Trusted Compute Specification helps solve two problems with one solution, i.e., enhancing performance and privacy. In addition to this, he said:
"enterprises can choose whichever trusted compute methods work best for their use case, whether it is for supply chains, banks, retail, or other large enterprise-based ecosystems."
Interoperability seems to be a major focus presently with the Ethereum community as these specifications also come after the recent Hyperledger announcement which allows smart contracts written for the EVM to run on the Hyperledger platform.
Commenting on the Hyperledger integration, Resnick said:
"If a Hyperledger developer now modifies his solution so that it conforms to the EEA spec and gets it certified, we will see interoperability there too."