Dapper Labs, the creator of blockchain gaming fame CryptoKitties has released a new kind of crypto wallet that makes use of a smart contract to boost security and efficiency of using the wallet.
Dubbed the "smart wallet", Dapper is specifically designed for the Ethereum blockchain similar to CryptoKitties. It will be able to support ERC-721 non-fungible tokens as well as the standard ERC-20 tokens including MANA (Decentraland), EMONT (Etheremon), USDC (USD Coin), OMG (OmiseGo) and VEN (VeChain). The goal of Dapper Labs was to make crypto and NFTs such as CryptoKitties easier to understand and use.
The team behind Dapper Labs actually sought out to try to solve one of blockchain's most pressing challenges – complexity of the technology. With Dapper, the team is hoping to provide an easier medium to onboard new users to the space. The wallet integrates with the Chrome browser similar to popular Ethereum wallet Metamask and also connects to several cryptocurrency services such as exchanges and payment services.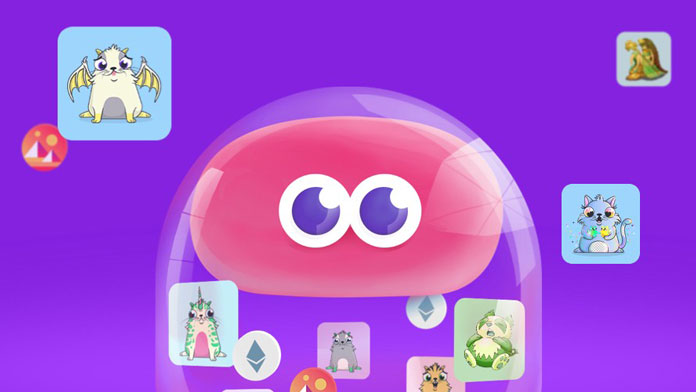 According to Dapper CEO Roham Gharegozlou, "Dapper is the first publicly available 'smart wallet' for the Ethereum blockchain." In his introduction of the service on Medium, Gharegozlou writes that,
"Most people today store their cryptocurrency in centralized exchanges [where they are at a higher risk of getting stolen] or on individual devices (where they can be lost). This prevents them from having a good experience with applications like CryptoKitties. But Dapper solves for this problem. Dapper secures assets in an open source smart contract and gives the user the master keys, optionally staying on as a co-signer to provide features like prepaid transaction fees and fraud monitoring."
The key feature in the service is the "smart contract" capabilities with which the wallet is bundled. According to Gharegozlou's description, the smart contract will allow the users to automate as many services as possible with an emphasis on security. Some of the features up for delegation include resetting wallet's password, account recovery in the chance that the user loses their devices, flagging suspicious activity within the network and specifically on the user's wallet to further analysis, and paying gas fees on behalf of the user.
"These features are table-stakes for adoption, and yet they are quite complex to get right the first time because they involve an interplay between technology and user experience design."