Ethereum could receive an anti-ASIC update in its network protocol in the next update. This was tentatively decided following this week's January 4th, Friday meeting for Ethereum core developers. The anti-ASIC feature is expected to be bundled together with a new Proof of Work (PoW) algorithm seeking to increase the efficiency of GPU-based miners.
The anti-ASIC update (ProgPoW) proponent developer Hudson Jameson (who is also the Ethereum Foundation communications officer) reported during the meeting that he had experienced negligible resistance from the community about implementing the ProgPoW update.
On top of that, he had led a team of developers to try out the update on the "Gangnam" testnet with positive results. A testnet is a simulated version of the primary blockchain which allows developers to run their proposals and tests on decentralized applications without having to incur any 'gas' costs in terms of fees for conducting their tests.
ASICs are specialized hardware with Application Specific Integrated Circuit chips with mandates to mine cryptocurrencies using specific mining algorithms. These kinds of hardware are more efficient as compared to less-specialized machines such as Graphical Processing Units (GPUs) and therefore more costly.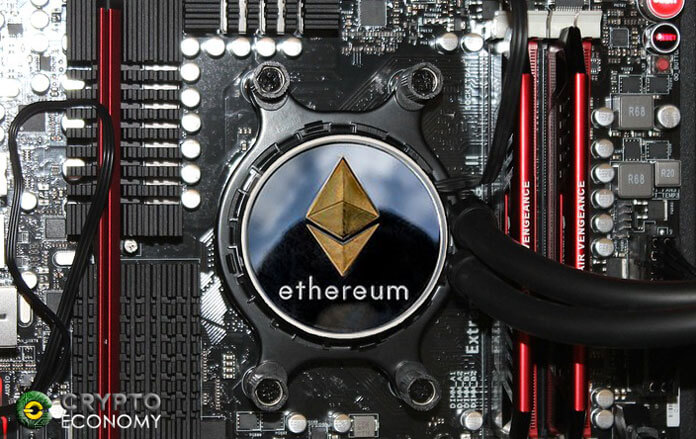 If the two kinds of machines were pitted against each other the GPUs would not stand a chance. ASIC has the effect of centralizing the mining power among a select group of resources endowed individuals. GPUs are more affordable and therefore to allow for a more decentralized network, the Ethereum developers have seen fit to protect miners against ASIC machines with the ProgPoW update.
Speaking during the meeting, security-lead Martin Holst Swende said that he viewed this upgrade as a necessity to propel the Ethereum network towards the eventual migration to Proof of Stake. According to him, ProgPoW would ensure the safety of the network during the migration period. He added that:
"We know today that Eth hash has flaws which are currently being targeted. So, that's why I would like to switch as soon as possible to give us time to move to proof-of-stake."
In conclusion, Jameson summed up the resolutions from the meeting saying that it,
"Sounds like we have come to an agreement that we are tentatively going ahead with ProgPoW, which means we are going ahead unless there is a major problem found with the testing or things of that nature. We will be going forward with ProgPoW."