For the last two months, Bitcoin price has fallen steeply which meant that most miners were operating in loses and thus several of them exited the market to whether the 'crypto-winter'.
A reduction in hashing power due to lesser miners on the network competing to create the blocks leads to a falling difficulty. On the last difficulty adjustment which happened on the December 3rd, the difficulty figure had negatively readjusted falling a whopping 15.1 %, one of the biggest falls in mining difficulty since 2011.
The Bitcoin mining difficulty adjusts every 2016 blocks which are roughly every two weeks. On December 18th the difficulty readjusted downwards to 5.11T. However, in the latest readjustment, this figure rose to 5.62T, representing a 10.03% rise. A rise in difficulty implies that more miners are getting added to the network.
As Crypto-economy.net reported previously, the Bitcoin hash rate has been on a decline since August but this trend may have reversed in mid-December, a reversal that also had a positive impact on the mining difficulty.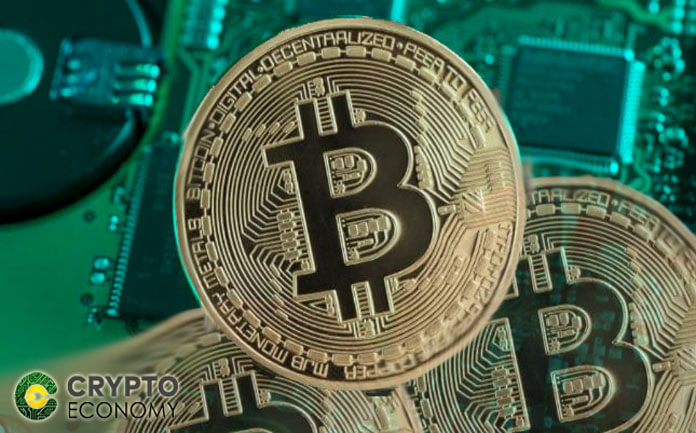 As previously reported also, the Bitcoin miners were switched off in masses following the steep price declines that forced several to operate under loses. Some Chinese mining companies started selling their miners at a throw-away price by the kilo instead of the valuation of the machine. The situation has become so bad that even Bitmain – the leading manufacturer of Bitcoin mining equipment – has opted to lay off more than half of its staff including its two CEOs.
However, with the latest adjustment being to the positive side, this could attract the miners who had previously switched off their machines to avoid loses to get back to mining with the expectation of a rising price at least in the short-term.
There is an expected value increase over the following few weeks following highly anticipated events that are considered to be highly bullish events. Bakkt, the Bitcoin futures platform that settles in physical Bitcoin (instead of fiat as most do) is set to launch in the first quarter of this year.
Similarly, the market anticipates that the first Bitcoin ETF is set to be approved by the SEC come this February. Both of these products aimed mainly at institutional investors, which if they are allowed to launch could allow huge capital to flow into the scene, therefore, propping up the price of bitcoin. If this happens then the price of Bitcoin is expected to be on the rise throughout the better part of 2019.