All Star Trek fans will soon get to enjoy their favorite characters in an upcoming blockchain based game. Lucid Sight, a blockchain based game developing firm is working with CSC Interactive to bring Start Trek game to the blockchain space. The latter will also come with blockchain collectibles, which will be available on the Ethereum platform.
Through the partnership, the iconic starships will be available in CSC (Crypto Space Commander) later this year, and players will be able to buy them. Although the duration for purchasing the iconic starships will be limited, players will have an opportunity to own the U.S.S Enterprise starships one of the ships through the new partnership. The latter will be sold as unique collectibles to players on the CSC ecosystem.
CSC will provide players with an open universe gaming ecosystem which grants them access to starships which are under their command. Based on their command, the starships will craft items, mine, and harvest the items available on the Ethereum blockchain platform.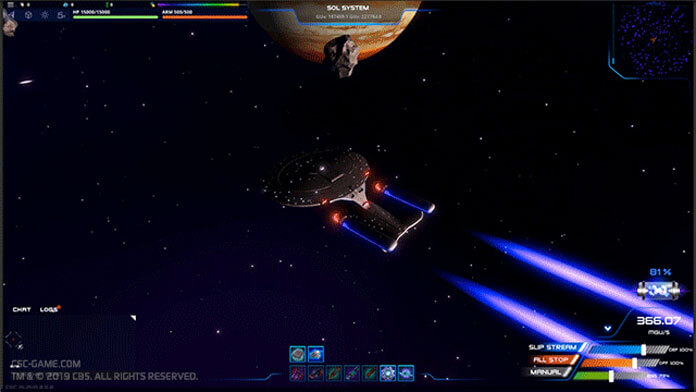 Ships Will Be Tokenized
To succeed in their new endeavors of bringing Star Trek starships to the CSC gaming ecosystem, Lucid Sight will employ the use of ERC-721 standards. Through the latter, they can create non-fungible tokens and be able to tokenize the iconic Star Trek ships. The latter will usher in the selling and buying of ships collectibles in the CSC gaming ecosystem. Similarly, the collectibles will also be available on Open Sea a third party market place. Tokens will be secured on the Ethereum blockchain ecosystem; however, before their creation, the tokens will be numbered uniquely according to the order of their creation.
While this is the first time, the Star Trek ships will be tokenized for Fazri Zubair CTO and CO-founder of Lucid Sight this is an exciting moment.
"For me, it is a privilege that I'm at the center of this innovative idea to get Star Trek ships tokenized and available as collectibles on CSC gaming platform based on blockchain technology." "This is because Star Trek movie is what inspired me to take a career in technology."