Elon Musk has continued to support the popular meme token, Dogecoin. The Boring Company of the billionaire is starting to accept DOGE. Customers will now be able to pay for loop rides through Dogecoin. Loop is the Las Vegas transit system of The Boring Company.
Loop has passengers that travel in the vehicles of Tesla. These vehicles are driven by humans at a speed of about 35 mph. Initially, Musk had planned a speed of 150 mph for these vehicles. However, the Boring Company plans to increase automation and boost speed in the future.
Moreover, the company has now opened its first loop station outside the Las Vegas Convention Center. As of now, it has three stops. Along with this opening, the company also started accepting Dogecoin as a payment method. It is another example of how Elon Musk is supporting Dogecoin. For a long time, he has been a staunch supporter of the token, driving its price.
Can Elon Musk Push Dogecoin Further?
Despite the backing of Elon Musk, Dogecoin has suffered greatly over the last year. The coin fell from the high of 71 cents, and it is currently valued around the 7 cents mark. In 2021, the coin saw a rise of 4,000% but it has fallen 70% in the last 12 months. Many Dogecoin investors have their hopes attached to Musk, as they believe he will cause the coin to ascend.
The new payment option from the Boring Company has ensured optimism among these investors. Moreover, the Boring Company is also planning to expand its operations to over 50 stations on the Vegas Strip. It will include resorts, casinos, and Allegiant Stadium.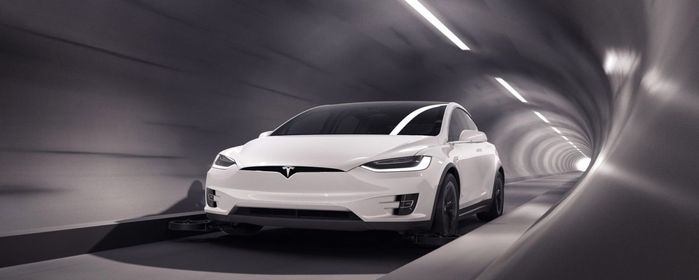 As of now, loop rides are free for customers. However, the company will start charging these in near future. The Vegas Loop website states that single ride passes will be for $1.50, and day passes will cost $2.50. Plus, riders will be able to pay through DOGE by scanning a QR code while purchasing passes. Other users can also pay through credit cards or simple USD.
Vegas loop has carried over 400,000 passengers and it has earned 4.9 out of 5 stars. Thus, the project has the capacity to rise and shine in the future. Moreover, the Boring Company is also working on other projects in Texas and Florida. This shows that Dogecoin can gain more mainstream relevance and acceptance through the move of the company.