The smartphone industry could soon be flooded with devices that support blockchain applications as a default following the latest trend of phone manufacturers to develop in the space. South-Korean based electronics manufacturer LG (Life's Good) Corporation is reportedly also seeking to launch a smartphone device soon that supports blockchain applications similar to its competition Samsung and HTC. Both of these companies have a head start over LG with Samsung already having its flagship phones on the Galaxy line spotting features that support transaction and storage of up to 30 cryptocurrencies. HTC, on the other hand, has launched two devices already that are touted exclusively as blockchain phones meaning that their functionality is mainly supporting decentralized applications, running mining nodes and storing digital assets.
Speaking to South Korean local news publication IT Chosun, an industry source revealed that LG has concluded tests and market research and should be soon launching their device(s).
LG is likely to respond to Samsung's innovation initiative.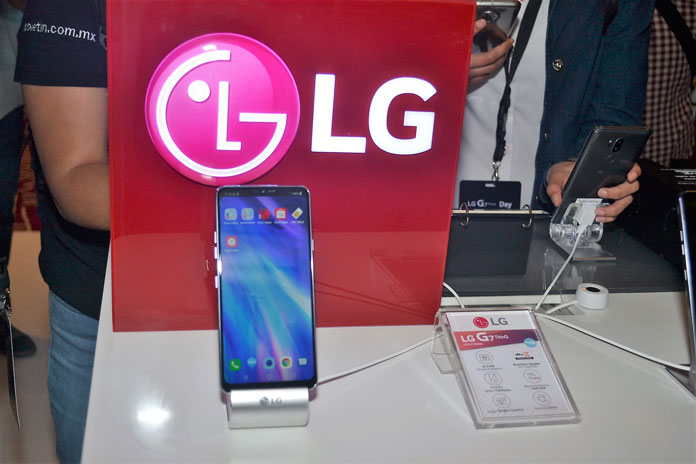 The source told the publication according to a report on Sunday. The report also states that LG has worked out a use case for its future product based on its talks with local blockchain developers. The report fell short of providing any possible launch dates and LG has not provided any since the report was published.
In July, LG filed for a trademark patent in both South Korean and the US for an innovation in an electronic wallet that supported digital currencies. This was the first sign of LG's eventual entry into the nascent blockchain industry which is only starting to go mainstream. The demand for blockchain-enabled smartphones is growing. There are more and more people using their phones to trade cryptocurrencies which means that they may need other complementary services such as storing their assets and others even mining coins and tokens on their phones. However, LG hasn't had a smooth ride in its quest to launch a blockchain phone.
Speaking to IT Chosun on Sunday, the sources admitted that:
LG ​​has been struggling to apply blockchain to smartphones without any dissimilarity… I think Samsung is trying to prepare differently in the blockchain field just as LG responded with a dual-screen when Samsung Galaxy came out with a foldable phone.
As LG struggles to launch a blockchain-enabled phone, Samsung is taking even bigger strides to make its solution available to a wider audience. This past week, the company partnered with Kakao's subsidiary GroundX to launch a blockchain-enabled phone running the Samsung blockchain features such as the KeyStore. The phone dubbed 'KlaytnPhone' will retail for at least $1,000. The phone will reputedly be shipped with free KLAY tokens, the native tokens on the GroundX platform.