Drake placed a bet of Bitcoins worth $600k on Arsenal to beat Leeds United and FC Barcelona to win the El Clasico against Real Madrid. Things took a turn towards the worst when the club for the Spanish capital, Real Madrid emerged victorious against its archrival at their home stadium in Santiago Bernabeu.
❗️Drake has placed a massive bet of €617,467 on Arsenal and Barça to win today against Leeds and Real Madrid. If he wins the bet, he will earn €2.890 million. pic.twitter.com/3RbpJmsHxL

— Barça Universal (@BarcaUniversal) October 16, 2022
Just a few days ago, Drake signed a deal with the popular Spanish football team, FC Barcelona. As per their deal, the team put a logo of Drake's record label, OVO Sound, on their jersey during their match against Real Madrid on October 16. Before the match, Drake put a bet of Bitcoins worth over $600k on the Catalan team. He hoped that the team would win the highly anticipated football game.
On the other hand, Drake was also hopeful that Arsenal would emerge victorious against Leeds United in the Premier League. He would have earned over $2.80 million if the results came as he predicted. However, Arsenal won by 1-0, and the Catalan team lost by 3-1. As a result, Real Madrid currently tops La Liga, whereas Drake had to cope with another unsuccessful bet with Bitcoin.
The Drake Curse?
Over the course of a few months, Drake placed a considerable number of BTC bets on sports events. Unfortunately, most of them did not exactly bring a favorable outcome for him. Back in March, he bet Bitcoins worth $275k while betting on Jorge Masvidal against Colby Covington in UFC 272. Not only that, but Drake also lost a considerable number of bets later on too.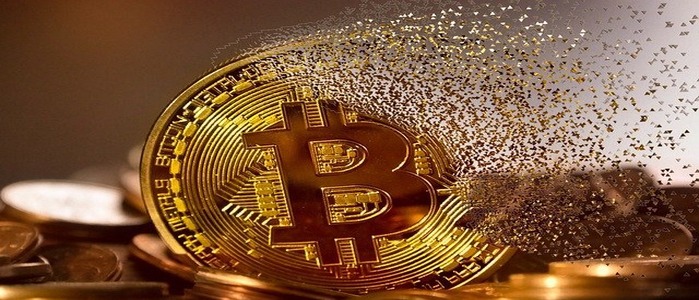 Moreover, all these lost bets eventually led to Drake's negative reputation. Many believed that Drake served as a bad luck charm for many athletes as well as teams right after interacting with him. Back in 2019, Paul Pogba became the firm victim of the Drake Curse after posing for a picture with him. A few days after the photo was clicked, his club, Manchester United, ended up losing against Wolverhampton.
In the same year Layvin Kurzawa, Paris Saint-Germain's defender, also posed for a picture with the musician. A few days later, the team had to endure one of their biggest defeats against Lille. Drake also bet on Connor McGregor in his fight against Khabib Nurmagomedov, but McGregor ended up losing the fight. Nonetheless, Drake's Bitcoin bets propel the use of crypto bets among sports enthusiasts.