Dogecoin (DOGE), Elon Musk's favorite cryptocurrency has witnessed a massive surge in activity, with daily transactions reaching an all-time high (ATH) of 650,000, outpacing Bitcoin (BTC).
According to experts, the recent surge is likely due to an increased interest in minting DRC20 tokens, a new type of digital asset, on the Dogecoin network. On May 15, Mishaboar, a prominent figure in the Dogecoin community took to Twitter to reveal the exponential surge in daily transactions on the DOGE network. Many in the crypto community see this spike as an opportunity to test Dogecoin's scalability.
Daily #Dogecoin transactions have skyrocketed to ATH (650k), surpassing #BTC and #LTC transactions today due to folks trying to cram tokens (DRC20 "standard") and other stuff on top of the Dogecoin network.

Many have been rushing to mint these "tokens" over the past two days. pic.twitter.com/Vt60MxX1no

— Mishaboar (@mishaboar) May 15, 2023
DOGE Price Shoots Up
One user, going by the handle @SK_R402, suggested the focus should be on the currency's potential for everyday transactions, adding that they planned to start up their node, a part of the network that maintains a version of the blockchain. This comes shortly after Dogecoin developer Patrick Lodder hinted at a significant increase in network activity in recent days. Meanwhile, another user pointed out the surge is because of DOGE being moved around through lots of wallets.
…due to folks trying to cram tokens (DRC20 "standard") and other stuff on top of the Dogecoin network.

I might be wrong, but I don't think the transaction data I looked at supports this. Lots of money is being moved around through lots of wallets.

Look at this wallet, over…

— Martin Stauber (@UsaRandom) May 15, 2023
The substantial increase in activity has also managed to propel Dogecoin prices. As per data from CoinMarketCap, DOGE is up 1.18% in the last 24 hours to trade at $0.073. However, the memecoin is still trading with cuts over the past seven days. The price of DOGE has been extremely sensitive ever since Tesla "technoking" Elon Musk took over Twitter.
In October, DOGE skyrocketed more than 170%, hitting a high of $0.1596 after Musk's acquisition of the microblogging site. Recently, Dogecoin's logo the "Shiba Inu dog" replaced Twitter's blue bird as the social media platform's logo triggering Dogecoin's value. Musk has been responsible for pumping doge prices on several occasions by sharing various references and memes relating to the dog-themed cryptocurrency on his social media feed.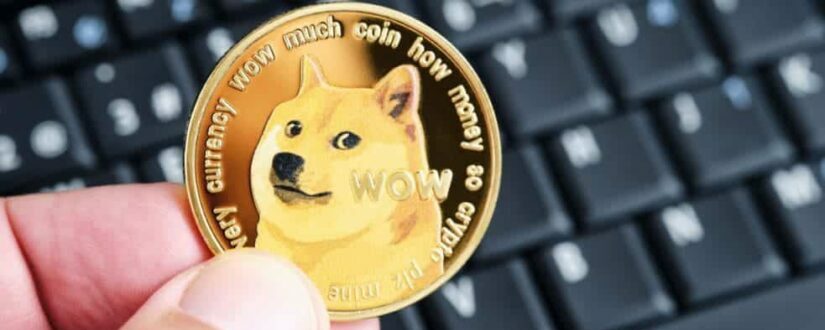 Dogecoin Creates A New Fund To Bolster Network
It seems Dogecoin (DOGE) developers have been putting in fervent efforts to ramp up the entire network. In January 2023, the Dogecoin Foundation came forward with an announcement of a new fund to support the development of the Dogecoin platform throughout the year.
Furthermore, the Dogecoin core team also took up the task of creating and publishing blog posts that would revolve around the announcement of all possible ways in regard to the DOGE ecosystem via social media channels by the custodians.