It was recently announced by Coinbase that by the end of the year, it will sunset Coinbase Pro so that all advanced trading can be moved into one Coinbase account. With this migration, customers will have access to features like staking, Borrow, Dapp wallet, and Coinbase Card on one platform from a single balance.
Merging the Services
In 2018, Coinbase launched Coinbase Pro as an advanced trading platform intended to be used by savvy traders to perform technical analysis and make trades directly on the Coinbase Exchange order book. 
Currently, on Coinbase.com and the Coinbase app, they are adding advanced crypto features to further empower their users' engagement with the crypto economy. Additionally, improvements are being made to the core trading experience, such as staking, Borrow, dapp wallets, and Coinbase cards.
According to the announcement:
"As a result, many customers rely on Coinbase Pro and Coinbase.com for overlapping sets of features and often experience friction when transferring balances back and forth between the two products."
For the purpose of resolving this friction and offering the most advantageous trading experience to our customers, we have redeveloped the full Coinbase Pro advanced trading experience within both the Coinbase mobile app as well as Coinbase.com. In addition to continuing to add features to Advanced Trade on Coinbase, the company will also phase out Coinbase Pro at the end of the year.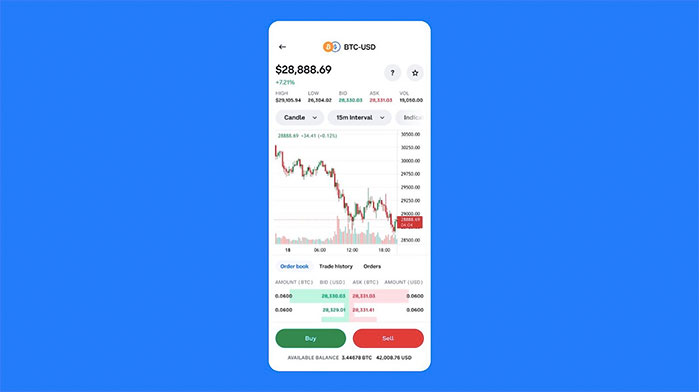 The company released Advanced Trade on Coinbase.com earlier this year after the company created an improved alternative for Coinbase Pro's customers. With Coinbase Advanced Trade, not only will you have all the capabilities of Coinbase Pro, but you will also want to take advantage of the most seamless Coinbase experience for making informed trades and for making them faster and easier.
With Advanced Trade, customers can get a complete look at the crypto market before making an investment decision, including more in-depth technical analysis, advanced real-time order books, as well as charts powered by TradingView to help them research and analyze the crypto markets.
With the launch of mobile app support, Coinbase will be focused on building Advanced Trade as a more advanced experience for Coinbase Pro customers.
Additionally, it will be added mobile stop-limit orders, additional charting and order form enhancements, as well as full support for REST APIs and WebSockets in the future. In the coming years, Advanced Trade will serve as a hub for its most advanced traders, developing even further with the addition of new features. Current Coinbase Pro customers will still have access to Advanced Trade until then.
After the company has launched new features for Advanced Trade throughout the next several months, it will begin to sunset Coinbase Pro within the next few months. There will be no action necessary for Coinbase Pro customers who have funds held there. The funds will remain safe on Coinbase. Additionally, Coinbase customers can use the advanced trading feature on the Coinbase mobile app and the Coinbase website as soon as it is ready to launch.