The cryptocurrency market has struggled to find momentum and strength through the first half of this year. With the increasing correlation between crypto and stocks, a similar downtrend was observed across these financial markets. Despite the uncertainty in the market, an analysis from the Deutsche Bank suggests that Bitcoin could reach the $28K mark by the end of 2022.
Bitcoin is the most prominent crypto token in the digital asset industry. However, it has suffered consistently due to various reasons. The increasing inflation, rising interest rates, and concerned macroeconomic conditions have caused this Bitcoin degradation. As of now, the coin is trading at a much lower price than its high of November last year.
Deutsche Bank Suggests a Growing Correlation Between Stocks and Cryptocurrencies
The analysis from the Deutsche Bank shows that Nasdaq 100 and the S&P 500 have a strong impact on the performance of the crypto industry. Moreover, the reports suggest that S&P is set to recover to its levels of January towards the end of this year. Therefore, there are high chances that Bitcoin will also regain the price mark of January.
The reports from Deutsche Bank link Bitcoin to Diamond, as it is a highly marketed asset. Thus, it is closer to Diamond in nature rather than Gold which is a stable commodity. This analysis was presented by Marion Laboure and Galina Pozdnyakova.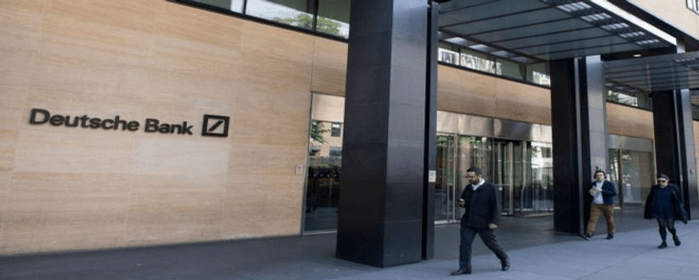 On the other hand, Bitcoin has remained in the headlines for all the wrong reasons. It has posted losses of over 50% in the meantime. The jitters were felt across every financial market. However, digital coins have underperformed bonds, stocks, and other commodities. Central banks also triggered a crypto market crash with repeated scrutinization and regulatory checks. In comparison, gold maintained a much better position.
In the report of Deutsche Bank, Laboure and Pozdnyakova related a story of De Beers. It was a key stakeholder in the diamond industry. De Beers was able to revolutionize the industry through effective marketing and advertising strategies. As a result, consumers grew a different perception of diamonds. Also, it became a leading company in the industry for the following eight years.
Furthermore, the analysts at Deutsche Bank pointed to some other factors that are contributing to the disruption of the crypto market. Many hedge funds and crypto lenders are also causing panic in the market due to financial complications. The analysis has provided some clarity for the crypto community.