Legislations are taking timid steps still, but solid in terms of regulation of Blockchain technologies and digital coins is concerned. Such is the case of the state of Delaware in the US, where amendments to the state law have been approved that make explicit the right to negotiate shares in a blockchain.
State legislators passed the bill almost unanimously, with only one vote against. State Governor John Carney is expected to sign the law by the end of July, effective Aug. 1. This legislation certainly puts Delaware at the forefront of corporate law and leadership in terms of allowing the use of blockchain technologies in private transactions.
Amendments to the legislature in the state of Delaware, where there are more incorporated companies than residents, could have implications far removed from the way companies are listed in the future. Developed under the close guidance of Marco Santori of Cooley LLP and Caitlin Long of Symbiont, the Blockchain bill is expected to pave the way for potentially large-scale issuance of shares in a blockchain.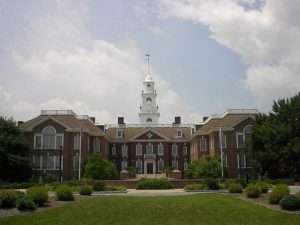 The bill solidifies its leadership in corporate registration services by enabling end-to-end digitalization for securities management. Banks are eager to use automated filing procedures among other uses to certify collateral encumbrances in lending operations.
It is important to take into account the benefits of Blockchain technology not only for commercial transactions, but also for functions within the public administration itself. No doubt legislating on the subject in an assertive sense would have an encouraging impact on the business sector, however Delaware whose characteristic adoption of companies is worldwide known will not cease to be a reference factor in this subject.
We invite you to follow the day by day about the cryptocurrencies, blockchain and bitcoin world at Crypto-economy.