The embattled New Zealand-based digital assets exchange Cryptopia has just been cleared for reopening by the New Zealand police. In a report by New Zealand local news agency New Zealand Herald dated Wednesday, February 13th, the New Zealand police have concluded most of the work necessary for the ongoing investigations and the company now has full access to its facilities and business premises.
Despite the green light to relaunch the platform, Cryptopia's website and services are still inaccessible as of press time. The website still displays a maintenance notice that was initially displayed back in January 14th. Its social media pages have also been awfully silent about the ongoing investigation since January 27th.
According to the New Zealand Herald, Detective inspector Greg Murton reportedly said that:
"We have finished the main part of the work required by the High Tech Crime Group at Cryptopia's business premises, although HTCG staff remain there finishing up aspects of their work."
The detective is also reported to have avoided giving any official figures on the amount that Cryptopia actually lost during the mid-January hack. Further correspondence with Cryptopia founders Adam Clark and Rob Dawson proved futile as they are unwilling to provide a timeframe for the resumption of services.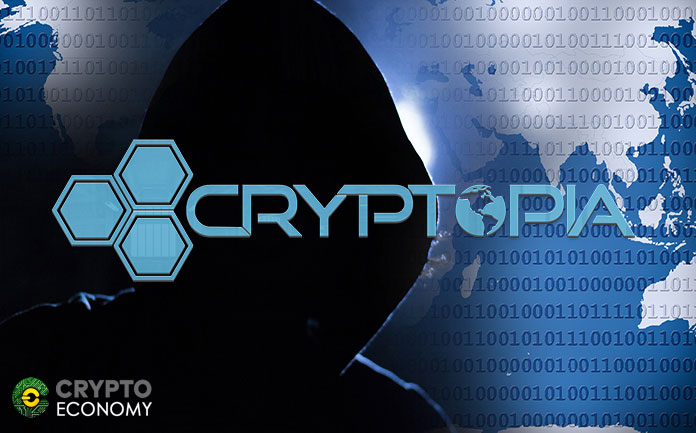 Last month on January 14th, the Cryptopia exchange came under attack when hackers gained access to the exchange's digital wallet keys. This attack lasted about two weeks and the exchange is yet to provide an accurate account of how much the attackers manage to steal. However, experts from data analytics company Elementus provided unofficial figures from their independent investigations.
According to their team, hackers may have made away with more than $16 million in Ethereum's ether and ERC-20 tokens not accounting for other tokens and coins. A further $176,000 was pilfered close to two weeks later after the hackers initially struck which meant that they still had access to the Cryptopia wallets despite the involvement of the police in the investigation.
On February 4th, Elementus released a follow-up report on the state of the funds pilfered from the exchange. In this report, they claimed that as much as $3.2 million worth of crypto had already been liquidated through some of the leading digital asset exchanges including a large chunk through Etherdelta, Binance, Bibox, KuCoin, and Huobi.