One of the most frequent and delicate criminal activities of recent months has been the cryptojacking, abusing the computing capacity of all possible PCs in the world, making the sneaking of cryptocurrencies a business at the expense of damage to the computational performance of the victims, and their electricity bills as well.
But it is not just about installing in browsers through websites of little or relative importance, but the sophistication of cybercriminals is taking its toll, now take business websites and even government.
Business websites are proving to be one of the main targets of cybercriminals, and all economic systems in general. The cryptojacking in these cases is still what we have known, an event that is characterized by undermining cryptocurrencies of business systems secretly.
It is known that there are hundreds of portals that run Coinhive javascript and extract cryptocurrencies furtively. This same script was responsible for infecting more than 200 thousand ISP-Grade routers worldwide and today is among the main cryptography malware, occupying the third place along with Cryptoloot.
A report from Digital Shadows explains that Darknet sells cryptojacking kits at only $ 30, so this illegal activity becomes a very economical alternative to carry out a more complex ransomware attack, which is summarized in more money and less danger for the cybercriminals
In fact to add more danger to the situation, hackers who are using cryptojacking to earn money in an illegal way, do not require more technical skills for it, because this tool turns out to be easy to implement.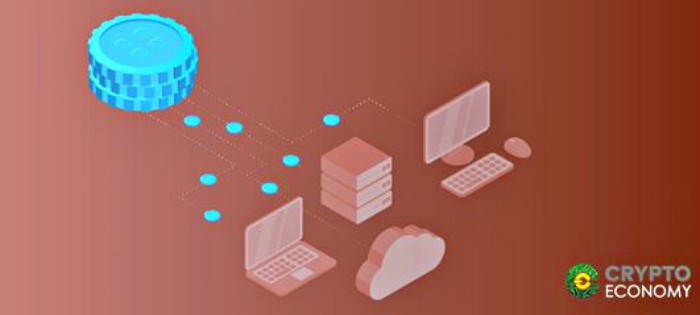 Notwithstanding the above, it is considered that cryptojacking continues to be a choice for poor hackers, because of the inability to achieve substantial gains in another way. To get an idea, for example with a hash rate of 80 H / s and the CoinHive payment ratio, a miner would earn around 5.8 USD per day per website on average. It is not something very striking in truth.
But the subject does not stop being exploited with greater perspectives by some cybercriminals. So much so that recently, a group of researchers discovered that hackers had stolen the processing power of several portals of the government of India, in order to obtain cryptocurrencies furtively.
Among the portals infected by cryptographic malware are the municipal administration of Andhra Pradesh (AP), the municipality of Macherla and the Municipal Corporation of Tirupati.
These criminals deceive users by persuading them to click on various links that reach their emails, as well as infecting their portals with JavaScript code by uploading them in the search engines of their victims.
However, the favorite portals of hackers are the government sites with the highest user traffic. Hackers look for government websites for cryptocurrency poaching, since they get high traffic from there and most people trust these sites, so that mass traffic is ensured, and therefore the profits derived from cryptojacking.