In August, the mining margin of the renowned Bitcoin mining firm, Argo Blockchain fell to 20% due to the increasing gas prices. The cost of energy has increased significantly in the firm's Helios facility in Texas because of expensive gas. Argo Blockchain uses electricity which is bought on the spot market. The firm made hefty profits this year.
Its profit margin was around 74% in January. However, the margin fell to 37% by July. As per Argo Blockchain's press release, the firm is aiming to find a long-term and fixed-price power-buying agreement. Through this, the company will be able to avoid the volatility in the power market. Argo Blockchain said,
"Spot power prices in West Texas averaged nearly $0.09 per kWh, which is nearly three times the average price during the month of August in prior years."
Argo Blockchain Signs a New Agreement
The mining company has signed a new agreement for 32 MW of mining machines with a third party. This energy will be sufficient for 10,000 mining machines. As per the agreement signed between the two parties, Argo will receive 25% of the net profit from the mined BTC tokens on those machines. Mining companies can install their machines at different facilities without owning or operating their infrastructure.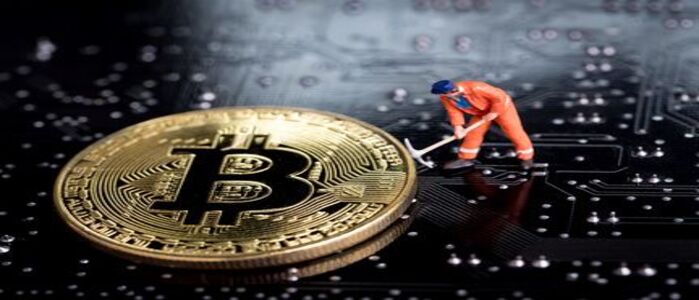 After opening its facility in Helios, Argo Blockchain has been installing its own miners. However, it reduced its own hash rate on the Bitcoin network. Nonetheless, Argo mined around 235 BTC in August. The number was more than 219 BTC mined in July. Moreover, the firm has continued to install new Bitmain S19J Pro machines at Helios. If the company continues to install Bitcoin mining machines till October, its total hash rate capacity will increase to 3.2 EH/s.
The natural gas prices in Texas saw an increase of 204% from the average price of 2018 – 2021 for the same month. These high natural gas prices were primarily because of the Russian invasion of Ukraine. Moreover, the low gas storage capacity of the US also contributed to the increasing gas prices.
Despite the low mining margin, the Argo Blockchain is confident that electricity prices will come back to normal. Additionally, as the seasonal temperature will cool down in the coming months, gas prices will also come down. This will have a positive impact on the profit margin of Argo Blockchain.