The crypto market started the week with a steep descent as investors and market participants exercise caution before the release of November consumer price index (CPI) numbers. Bitcoin (BTC), Ethereum (ETH) alongside major altcoins witnessed significant downtrends.
Upcoming CPI Report
CPI reports have acted as a major catalyst for tremendous swings in both crypto and tradition finance, alike. Negative CPI numbers have pummeled the digital asset sector causing Bitcoin (BTC) and Ethereum (ETH) prices to shed nearly 70% since their all time highs in November 2021. Furtermore, continuous Fed rate hikes, geo-political tensions along with utter failures such as Terra/Luna and FTX fiasco has added more fuel to the fire.
It seems the December 13 CPI report could bolster fears of more Fed hawkishness with another interest rate hike. However, experts anticipate the report should show a further inflation decline. In a statement, Tom Hainlin, national investment strategist at U.S. Bank Wealth Management noted,
"If CPI comes in north of expectations or even doesn't decline at all, that is not going to be market-positive."
Hot Inflation Data Shake Crypto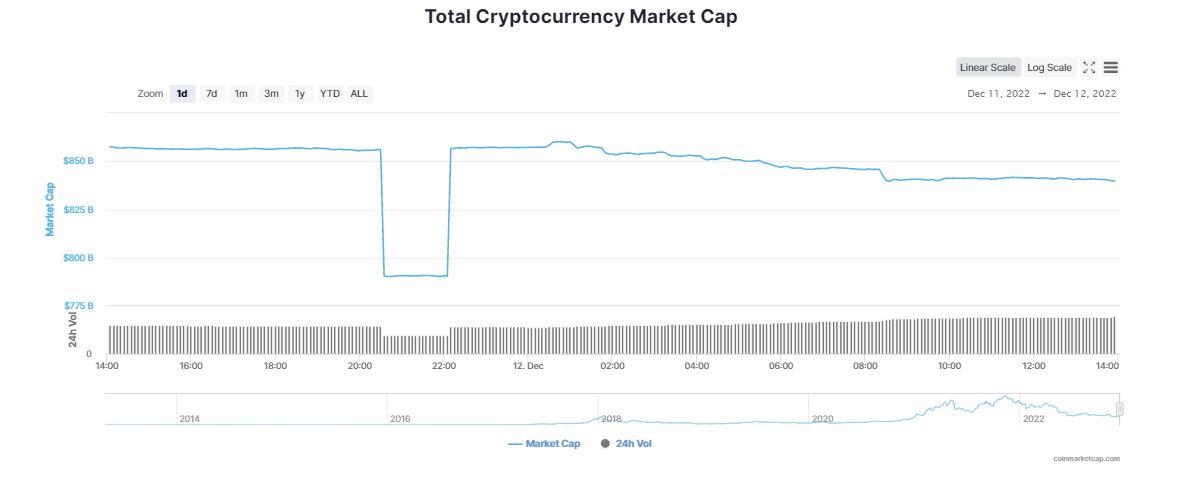 According to CoinMarketCap, the global crypto market cap slipped nearly 1.86% in the last 24 hours to $841.26 billion. The digital assets industry continued to remain under pressure over the weekend following the spike in inflation numbers, which has waned the hopes of a less aggressive US Federal Reserve.
The wholesale prices rose more than 38% in November as food prices increased with the producer price index (PPP) shooting 0.3% for last month and 7.4% from a year ago. Jeffrey Roach, chief economist at LPL Financial explained,
"The monthly increase in producer prices illustrates the need for continued tightening, albeit at a slower pace."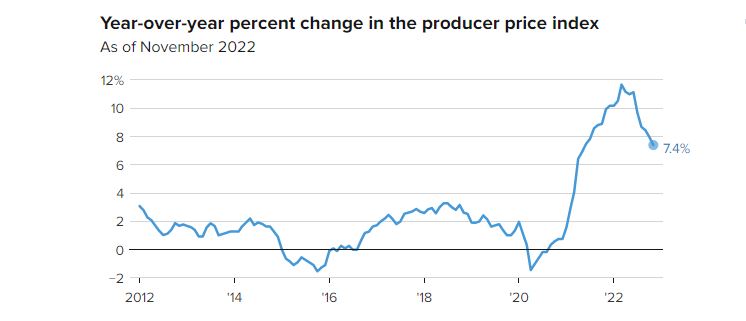 The hot inflation data kept the Fed on track for another rate increase in December deterring investors to steer clear of risky assets. Bitcoin (BTC) declined 1.49% over the past day and is currently trading at $16,932. Even after experiencing a brief rally breaching the coveted $17K mark, BTC could not hold the momentum. The worlds's larget cryptocurrency is down 2.29% over the past seven days.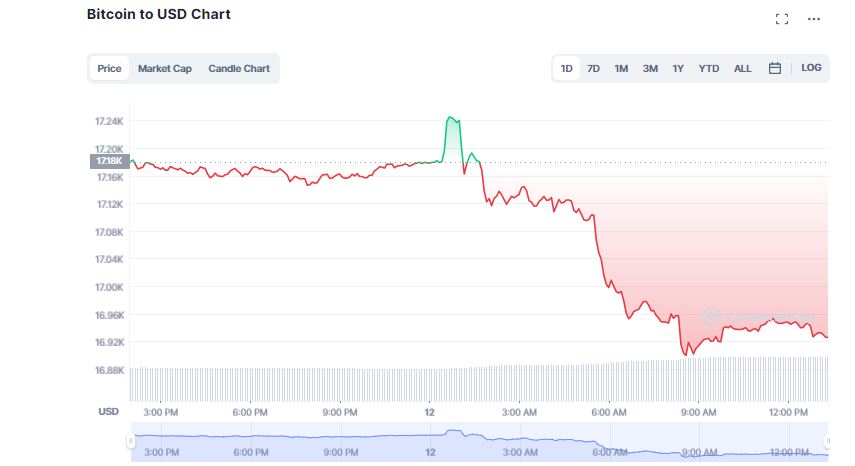 As per experts, BTC is still in a range bound area holding a strong support level of $16,000, $15,000 and $12,600. Any breakout above $18,000 can push the price to $19,000. Overall, it is still inside a range bound zone trading between its support zone and resistance zone of $15,000 and $18,000.
Altcoins Decline Amid Broader Market Rout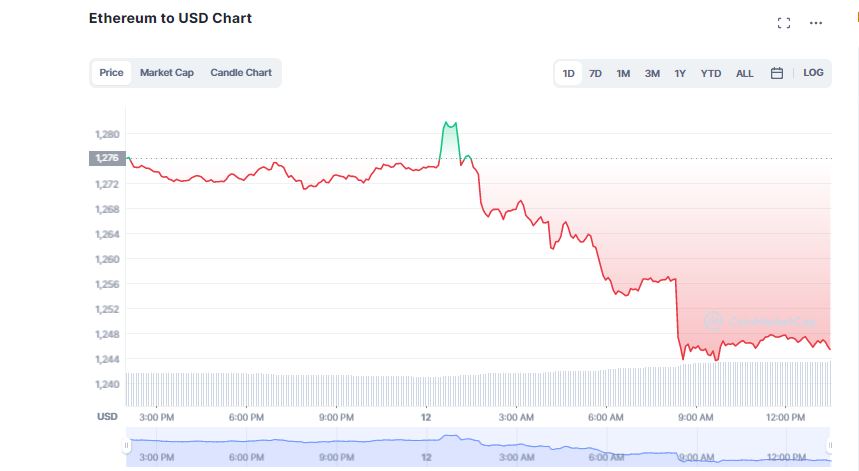 Meanwhile, Ethereum (ETH) declide almost 2.30% in the past 24 hours to hover at $1,246. ETH tanked more than 3.90% in the past one week as the contagion effects from the FTX collapse continue to dent market sentiments. Other major tokens also noted a steep downfall with Cardano (ADA), Polkadot (DOT) and Polygon (MATIC) falling in the range between 2% and 3%.
Solana (SOL) and Avalanche (AVAX) tumbled 4.75% and 5.22% in the last 24 hours, respectively. Dogecoin (DOGE) is in freefall plummeting nearly 10% over the past 24 hours to $0.087. The memcoin dropped more than a massive 15% in the last one week.