The persistent bear trend of the crypto market is the cause of frustration for many investors, traders, and organizations. People anticipate that crypto winter is here and it is getting scarier with time. As many Bitcoin supporters plan to hold on to their assets, they are opting out of cryptocurrency exchanges to safeguard their tokens and coins.
The latest developments in the crypto world have ensured that many investors are going into a mode of hibernation. As per a report, on-chain activity dropped by 13% in early July. The highest point in on-chain activity was recorded in November, as the market was riding high back then. However, the recent statistics show that the on-chain activity levels have dropped to the levels of bear phases of 2018 and 2019. At that time, BTC was worth less than $10,000.
Crypto Investors Withdraw Assets Amid Risks
The risk sentiment is growing strong in the crypto market. Thus, a similar mood is observed across cryptocurrency exchanges. Investors are preferring to move their coins into crypto wallets rather than keeping them on exchanges. Since the peak of January 20, cryptocurrency exchanges have seen a slump of over 20% in their balances.
As the market has seen a massive downward trend, market tourists have opted out. Bitcoin went under $20K for the first time since 2020. Thus, only true HODLers are still standing firm in the market. Moreover, the demand levels have decreased majorly in the market. But the statistics show that the holding base is still putting their faith in the crypto market. Also, Bitcoin whales have remained a primary reason for the exchange inflows and outflows.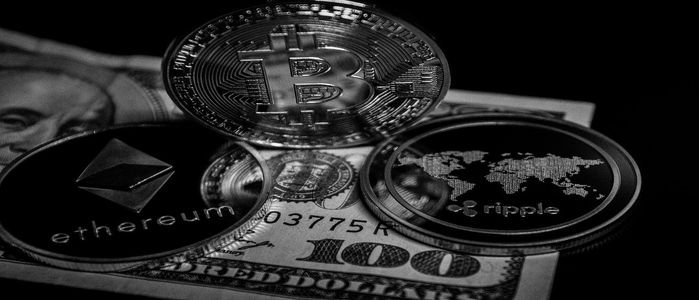 Furthermore, the price action of Bitcoin will be a very key determinant for the future of the industry. The coin has moved between the range of $18,000-$21,500. However, if the coin manages to ascend and rise above the $26K mark, it could mark an end to the bear run.
The degradation of Bitcoin has not only bothered investors and traders, but it has also caused disruption for several crypto exchanges. Popular exchange, Coinbase, has observed a drop of 450,000 BTC in the last two years.
But on the other hand, Binance is moving at a fast pace. It has collaborated with popular footballer, Cristiano Ronaldo, and TikTok content creator, Khaby Lame. Thus, Binance saw an increase of 300,000 BTC. It makes Binance the most prominent exchange in the world, and the only exchange that is rising in tough times.