Cryptocurrency payments company Crypto.com has begun shipping its Visa fiat-to-crypto cards to nations across the EU region and other neighboring countries. A total of 31 countries are on the list to receive the cards according to an announcement posted on Friday. This includes 27 countries in the EU, as well as the UK, Iceland, Switzerland, and Norway.
The latest expansion gives access to nearly 530 million people according to the company. This adds to the US and Asian markets that the company has been serving since its launch in 2018. Following the expansion into the EU region, Crypto.com now purports to "the most widely available crypto card in the world."
"Since we first shipped our MCO Visa card in 2018, we have been rapidly moving into new markets and growing our user base. Crypto.com has separated itself from the pack by focusing on building an end-to-end crypto ecosystem that features high levels of security," Crypto.com co-founder and CEO Kris Marszalek said. "Our user-friendly app acts as a single hub to manage all of your crypto-financial needs; once cards are paired with the app, users can buy, sell, and earn crypto and get an instant loan."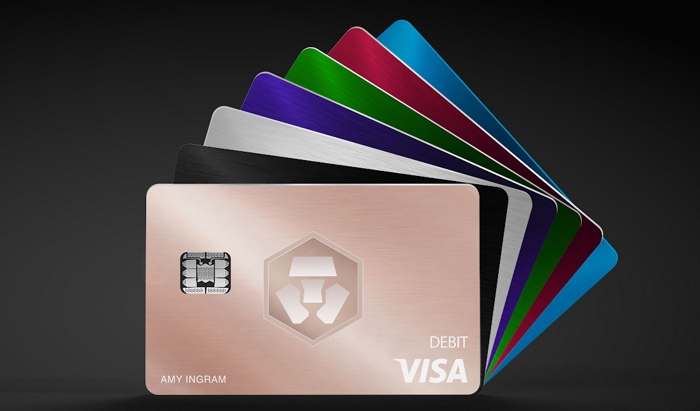 In the United States, one of its early market expansions, the crypto card has seen improvements to its utility now allowing top-ups in both cryptocurrency and fiat currencies. US users can also now integrate the card with their Apple and Google Pay accounts.
"Fiat top-ups give users a choice to hold onto their crypto portfolio. But by spending fiat, one can earn up to 5% of cashback in crypto," the company noted.
There is also a package appropriate for these tough economic times caused by the pandemic. Depending on your card tier – either metal or plastic card tiers – you could end up getting a 10% or 5% cashback respectively on purchases of essential goods.
According to Marszalek, the company aims to position itself as the leading crypto card issuer not just in Europe and Asia but worldwide. "As our fiat support matures, our cards will be even better positioned to take over the world," he said.
The news follows a recent announcement by the company that it had secured an additional $100 million in insurance coverage of its bitcoin vaults bringing the total coverage to $360 million across multiple vaults including those held in third-party custody service providers.