Crypto bounties can also be leveraged for social and environmental impact initiatives as evidenced by the latest planned activities by the Bounties Network.
This weekend, starting tomorrow December 1st, and Sunday, December 2nd, 2019, residents of the Philippine beach of will be rewarded in Ethereum coins (Ether) for helping clean up the Las Piñas–Parañaque Critical Habitat Area. The volunteers will be paid an ETH equivalent of about 550 Philippine pesos ($10.50) per day for their time participating in the initiative.
This activity is part of a movement by the Bounties Network in collaboration with ConsenSys Social Impact that seeks to help preserve our oceans from pollution. The first of this kind of activities was conducted back in June this year in collaboration with MakerDAO in celebration of the World Oceans Day.
The bounty-based social impact project scheduled for tomorrow is being undertaken as a pilot and the cleaning will be targeted at the Manila Bay specifically. Joseph Lubin, the founder of Consensys and co-founder of Ethereum [ETH] took to Twitter to announce the initiative. He wrote:
"In Manila, participants will be paid in ETH for spending a few hours cleaning up one of the most heavily polluted beaches in the world. @ethBounties & @ConsenSysImpact are proving a new model where people fund causes directly without intermediaries."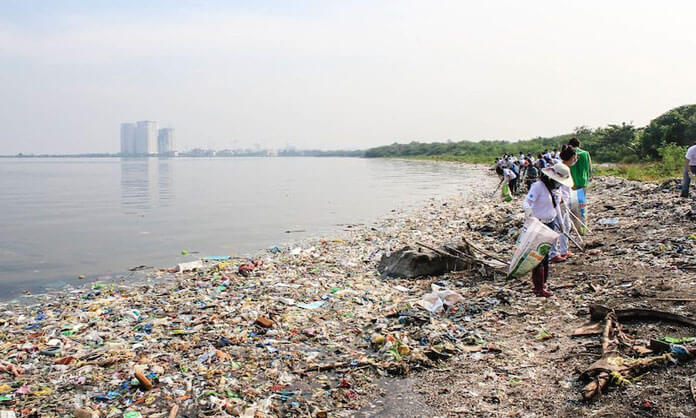 In the Bounties Network website, the following details have been provided to explain why the company has decided to help preserve the oceans of the world from pollution:
"With our oceans in crisis, the devastating ecological consequences of our actions are becoming abundantly clear, and global solutions are needed. We believe blockchain-based bounties have the potential to incentivize global participation in social impact projects and donation crowdsourcing."
The Bounties Network hopes that through this initiative, the public would create more social impact networks throughout the world that are not governed by centralized agencies and help solve some of the several ailments affecting the world.
For participants who wish to receive their compensation, they will have to take pictures carrying the garbage that they would have collected at the Las Piñas–Parañaque Critical Habitat Area and upload them for review. The participants are also encouraged to share the pictures on their social media pages using the hashtag #bountiesfortheoceans and tagging @ethBounties.