Last November 24, automated escrow payment platform Confido, announced they have shelved all activities concerning development of its project, and promised to reimburse the funds collected via their ICO, which had lasted only three days.
Through a statement published via its legal representative, Jonker & Van Gemert, based in Amsterdam, and released in their former official website confido.io, the company stated its regrets regarding the wave of rumors spread in recent weeks, highlighting that in fact, they were not a scam and there are no intentions to disadvantage any investor.
However, the dream of the developers could not be realized due to the ICO results not fulfilling their goals, which forced Confido's directive to shelves their development.
It continues adding that, the attorneys' clients were seriously threatened against their lives, which motivated them to shut down their website and take down all of the social networks accounts linked to Confido. Also, they inform that the majority of the investments are still unspent, and currently "deposited in a trust fund until further notice"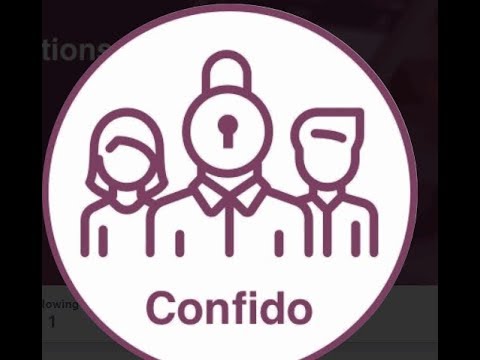 They finish by stating that in the upcoming days, they'll be making preparations for refunds, and all updates will be posted on their former official website, confido.io
Doubts with no blurring out.
The aforementioned publication is the first update issued from this startup's representatives, although it doesn't stop people from raising an eyebrow, especially for the lack of certain details that seems to be left. For example – and much to dismay of many investors – is that "spent" part of the total investment – $ 374,000 – that needs to be clarified in order to know how much contributors will recover. Another detail is the lack of an estimated date for refund and what it would be the procedure for its realization.
They didn't even give any details about the life threats against the team, nor the possible reasons behind them and / or who issued them, though, it could be related to the contract signed up with the avail of their legal consultants.
On the social media, investors aren't convinced at all with the content of the letter. In fact, they're not even convinced with the authenticity of it or the supposed legal representative of Confido. Still, if their statement were true, then it would represent a potential chance for them of recovering their money.