The inaugural Coingeek Conference was held last Friday, May 18 in Hong Kong. The conference which featured many prominent supporters of Bitcoin Cash had the objective of spreading BCH adoption in Hong Kong and also showcase the accomplishment of the digital currency community. With hundreds of participants in attendance, this is one of those conferences in which the crypto industry exhibits milestones accomplished in the quest to change how money works.
The conference which was held at the Four Seasons Hotel in Hong Kong had prominent BCH supporting companies such as Purse.io, Bitmain, Yours, Centbee, Lokad, Bitcoin.com and others in attendance.
The keynote presentations were made by Roger Ver, Ryan X Charles, Jihan Wu, Dr Craig Wright, Joannes Vermorel, Steven Bower and Jimmy Nguyen among others.
Jimmy Nguyen, whose presentation was captioned  'A Bcomm World: How Bitcoin Cash will Power the future of 'Bcommerce,' excited the attendees with the concept of Bcommerce which is an idea through which Nguyen's company, Nchain is using to push Bitcoin Cash adoption through the provision of a cheap, fast global payment system. The presentation gave an in depth illustration of the company's efforts at research and development that focuses on on-chain security enhancement for Bitcoin Cash, better user interfaces and API. All these aim to accomplish commercial implementation.
After Nguyen's presentation, the CEO of Bitmain Technologies, Jihan Wu, the largest manufacturer of mining equipments delivered a paper titled "The Future of Crypto Economy and Bitcoin Cash," in which he gave his views on how proponents can further encourage the embrace of BCH. He also discussed the issue of ICO and mentioned that the Bitcoin Cash network will likely start the production of colored coins. He said ICOs have become trendy, sometimes for the wrong reason though it shouldn't be so.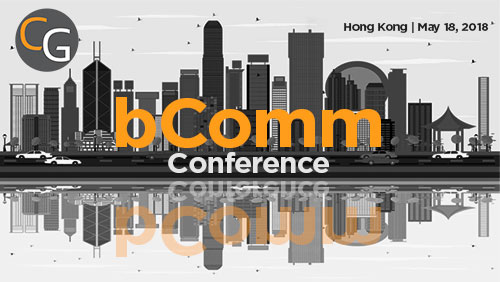 According to Wu, the fact that many ICOs are misleading should spur the industry to start working closely with regulators instead of lawyers. Wu, who later joined a panel to discuss BCH adoption, said that his company has found significant flaws in the Swift banking system, saying that digital assets payment is far more efficient than Swift.
"It is very wonderful to use cryptocurrencies as a payment method — Basically our customers go to the banks and say they want to wire $1 million dollars to Bitmain and they can say no — You need to give them a reason, you need to give them a contract, and this and that," said Wu.
"But with Bitcoin Cash you can wire the money as you wish as long as you control the private key — And the money arrives instantly and we can ship out the next day."
The lead developer of Bitcoin ABC Amaury Sechet was the next speaker who spoke on his vision for the technical progress of the global payment system. Amaury praised Bitcoin cash for staying true to the vision of Satoshi, the Bitcoin inventor. The developer also discussed scaling issues as concerns BCH saying that the platform already handles volumes equivalent to Paypal's. He said that an upgrade by developers a few days previously would even make provision to scale the network further.
Nchain's Dr Craig White later spoke on how to sell and trade goods on Bitcoin Cash in his paper "Bitcoin Atomic Age" while Centbee's CEO Lorien Gamaroff talked about a new wallet his company is working on.
Overall, the excitement was high in the conference even as Bower talks about a new Bitcoin Client "Bcash" that would be released soon.